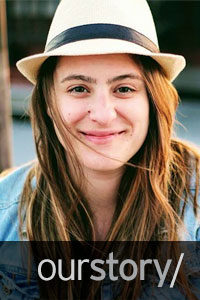 Our Story/Ariella Camera
In 2015, Ariella Camera visited an Ebola treatment unit while employed at the U.S. Agency for International Development (USAID). While there she met a health worker who contracted and survived Ebola. Yet that same worker continues to dedicate his life to delivering high-quality health care to anyone.
This dedication is why Camera, who earned her degree from the Department of Biobehavioral Health at Penn State, believes health workers are the backbone of the health system. Those same workers drive her passion.
Camera started her career in public service and health care at Rockland County's Department of Health and Hudson River Healthcare, both in New York. Now, as a public health adviser for Human Resources for Health in the Global Health Bureau at USAID, Camera works to support health systems programming to improve health outcomes in low- and middle-income countries.
Our Story/Marc Dingman
For Marc Dingman, teaching and learning go hand in hand.
Dingman, instructor in the Department of Biobehavioral Health (BBH) and director of the Online Bachelor of Science Program Degree Program in BBH, is the 2017 recipient of the HHD Alumni Society Excellence in Teaching Award in the College of Health and Human Development. As someone who is passionate about his students' success, Dingman feels honored to be recognized for his achievements.
But the accolade is only one piece: the joy Dingman gets out of his work is a reward in itself.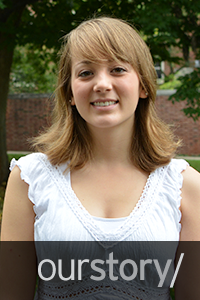 Our Story/Courtney Cann
Courtney Cann is working to better understand the effects of nicotine on learning and memory, and why some people find it harder to quit smoking than others.
The senior biobehavioral health major is a recipient of an Undergraduate Research Grant from the College of Health and Human Development, and is leading a project focusing on sex differences in the effects of nicotine withdrawal.
She hopes this research will lead to better treatment for those who want to quit using tobacco.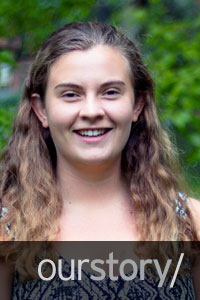 Our Story/Alexandra Wagner
Alexandra Wagner grew up in State College. Among the factors that made her decide to stay close to home and choose the College of Health and Human Development and Schreyer Honors College at Penn State were the opportunities to travel far from home.
"One thing that really stuck out to me was their emphasis on a global perspective," Wagner said. "I wanted to be involved in a community that was focused on working with people that weren't just the same people I had grown up around my whole life."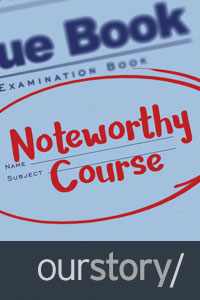 Our Story/Principles of Epidemiology
Ebola and Zika: two infectious diseases causing public health scares. They differ in the way they are contracted, the communities they affect, and their risks. But for students taking Principles of Epidemiology, they are salient examples in understanding the impacts of disease and health across populations.
For more than thirty-five years, students taking the course learn about the methods and applications of epidemiology and the foundations for diversity of disease and health among populations.
Our Story/Brady Lucas
As a childhood cancer survivor, Brady Lucas views Penn State's IFC/Panhellenic Dance Marathon (THON), a fundraiser for pediatric cancer research and treatment, through a different lens than many of his peers.
His personal experiences with illness at a young age, he says, may also give him a different perspective on health and medicine, two areas he is studying today through Penn State's Department of Biobehavioral Health (BBH).
Our Story/Danica Slavish
Danica Slavish, a doctoral candidate in the Department of Biobehavioral Health, was attracted to the program's interdisciplinary design and was eager to begin her own research while also contributing to existing projects in the field.
Now she is studying reactions to stress and with the goal of developing targeted interventions. 
"If we can identify those factors, we can create stress management initiatives tailored to individuals, increasing the chances of promoting health" Slavish said.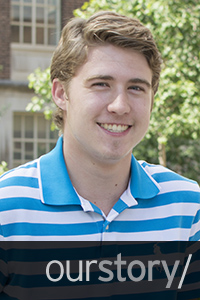 Our Story/Timothy Boyle
Timothy Boyle likes to challenge himself. If coursework, leadership roles in student organizations, and internships weren't enough, this BBH major and Schreyer Scholar swims, bikes, and runs to prepare for a unique competition.
Boyle recently competed for the first time in the USA Triathlon Collegiate National Championship in Clemson, South Carolina. There, he completed a standard Olympic distance race: a 1.5 kilometer swim, 40 kilometer bike, and 10 kilometer run.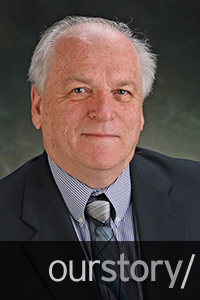 Our Story/Frank Ahern
Frank Ahern has not only watched the Department of Biobehavioral Health evolve over the past 20 years, he has been a part of it.
A senior research associate and professor-in-charge of undergraduate programs in the Department of Biobehavioral Health, Ahern has taught thousands of students in the areas of epidemiology, research methods and applications for health behaviors, health and aging, and health services research.
"I was lucky to be involved in establishing the BBH graduate and undergraduate programs and especially for the inclusion of epidemiology as a required component of the undergraduate curriculum," Ahern said.
Our Story/Rita Seith
Rita Seith entered the Biobehavioral Health program knowing she wanted to explore epidemiology, the branch of medicine that deals with the incidence, distribution, and possible control of diseases.
"Infectious disease has always been really fascinating to me," she said. "It's dynamic."
Her trip abroad last summer, as part of the Global Health program, not only inspired her studies, but also allowed her to get her feet wet.
Our Story/Marc Neith
Though Marc Neith always knew his calling was in the health care field, it took a trip across the globe and dedicated mentorship for him to find his passions.
In summer 2014, Neith was assigned to spend six weeks in Tanzania, Africa. He said the experience opened his mind to the cultural and economic differences between State College, the United States and East Africa. 
"It was a life-changing trip," he said. "Even when I wasn't doing fieldwork it was still a learning experience to be engrossed in the culture."
Our Story/Rhoda Moise
Rhoda Moise wants to change how the world talks about diabetes.
In 2012, the Elkins Park, Pennsylvania, native took part in the Health Educational Research Opportunities program at Virginia Commonwealth University.She fell in love with public health and the preventive approach to medicine.
Now her research and work focus on health disparities affecting the underrepresented populations and determinants of chronic diseases among minority and low-income populations.
Our Story/Danielle Kovalsky
Hailing from Worcester, Pennsylvania, Danielle Kovalsky came to Penn State planning to pursue a major in biology.
"I was taking an ecology course during the second semester of my freshman year when I realized that although I loved biology, the major was not the right fit for me," she said.
And that is how she landed in BBH.
"I did, and still do, believe it is extremely important to understand what factors in a person's life contribute to their health, not just the basic underlying pathology of a disease," the biobehavioral health major said.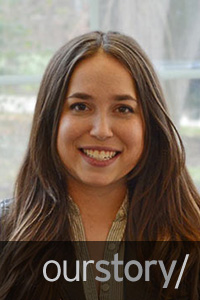 Our Story/Sara Manetta
Initially, Manetta studied bioengineering. However, after a few courses Manetta realized she was good in math, but she wasn't passionate about it. So, she took a semester off to explore her career interests. Once again, her sister helped guide her by suggesting she check out BBH.
"My sister told me if she could do it again, she would study BBH, and maybe I should check it out because it's more of a build-your-own focus; you can focus on what interests you," Manetta said. "I was more interested in psychology, but biological aspects of it and I thought BBH was a good fit."