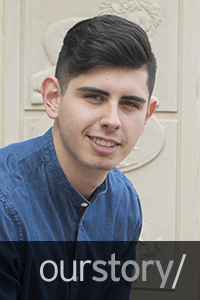 Our Story/E. Sebastian Vallejo
By the time E. Sebastian Vallejo graduates he will have seen much of the world. From growing up in Ecuador to attending Penn State, to spending a semester in Australia, Vallejo does not shy away from educational travel experiences.
As a high school student in Cuenca, Ecuador, Vallejo decided to take summer courses at a university in New York, which is where he discovered his love for hospitality management. Soon after, his personal research revealed that Penn State offers one of the best hospitality management programs in the country.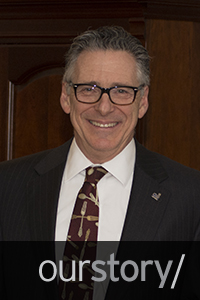 Our Story/Bart Bartlett
Bart Bartlett has a unique vantage point as associate director and professor in charge of the undergraduate program for the School of Hospitality Management. In his thirty-fourth year at Penn State, engaging with undergraduate students continues to be the best part of Bartlett's career.
"I believe that our school's success is measured by our students' successes, so when our students are successful, all of our faculty and staff members are able to bask in their reflected glory," Bartlett said.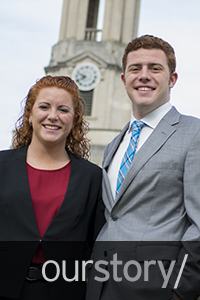 Our Story/Liz and Tom Ventura
Creating experiences for others through hospitality is a family affair for the Venturas. Not only are siblings Liz and Tom Ventura studying Hospitality Management, their relatives before them also chose this path. For Liz and Tom, their program has been positive with industry connections, experiences, and career opportunities.
And they enjoy being at Penn State together.
"Tom and I are best friends," Liz said. "If I did not have Tom by my side, this would definitely have been a different Penn State experience for me."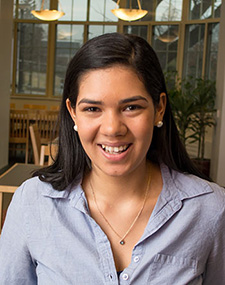 Our Story/Natalia Rojas-Valois
"I feel like my personality is why I chose to study hospitality management," Natalia Rojas-Valois said. "I like to take care of people. I like to make sure their needs are tended to and that they're comfortable. It's something that I like to do without even thinking about it. It just comes naturally to me."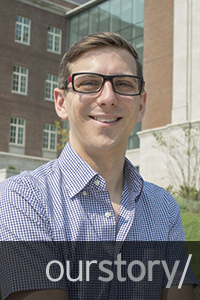 Our Story/Nicholas Smith
Before deciding to pursue a doctoral degree in Hospitality Management at Penn State, Smith earned both bachelor's and master's degrees in psychology, put in twelve years of work at Disney World, became a union representative, and worked as a researcher focused on the aging workforce.
"My experience at Disney showed me what a really great workplace looks like as well as some of the challenges within the hospitality industry," Smith said.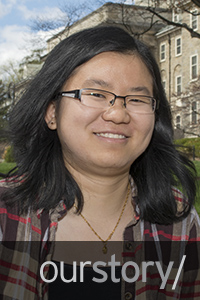 Our Story/Carolyn Low
Carolyn Low has not been home in three years. When she arrived to University Park on a government scholarship she did not know a single person aside from the few friends who transferred to Penn State before her; her family and most of her friends were a world away in Malaysia.
"I really became more independent and more confident in myself, but it's not solely my contribution," Low said. "The people around me at Penn State who were so kind to me and opened their arms to me - even though I was practically a stranger to them - really offered me a lot of help, guidance, advice, and just a shoulder to lean on. It's really the people here - who were so warm, so open, and so helpful - who really changed me as a person by helping me put myself out there more often and helping me to believe in myself."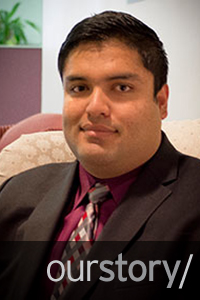 Our Story/Puneet Kumar
With his football career prematurely over, Kumar knew he ultimately wanted a career in hospitality, so he began searching for reputable programs. That is when he discovered the Penn State School of Hospitality Management (SHM).
Kumar was attracted to hospitality management because within the discipline there are a plethora of career opportunities, meaning he could never get bored. 
Our Story/Nikki Goldston
Each corner of the United States, the Caribbean, Europe, Africa, Asia and Australia are all on her list.
"I want to see the world," said Naquita "Nikki" Goldston. "Literally, see the world."
Goldston imagined a life that took her to new and exotic places while allowing her to interact with different people outside a typical office space. That vision is what led Goldston to the School of Hospitality Management.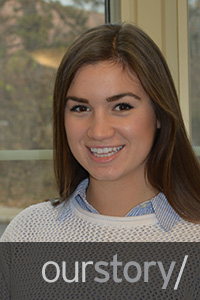 Our Story/Kristina Trainer
Growing up, Kristina Trainer watched her family operate a diner along an interstate in Bethel, Pennsylvania. Years prior, her family made a strategic move by opening a third diner near the latest means of travel. Eventually, she would work as a cashier and server at the one diner remaining in the group, still open for business decades later right along the interstate.
When Trainer came to Penn State as a freshman she had not yet decided on a major, but she was pondering the idea of public relations. It was not until she learned about the School of Hospitality Management (SHM) that she realized her career ambition.
"I had this passion for creating experiences for people," Trainer said.