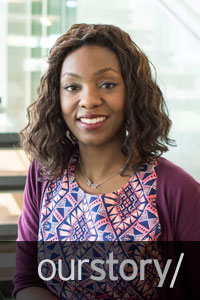 Our Story/Carla Stephens
Carla Stephens is a problem solver. For her, she wants to tackle two big problems – increase health care literacy and improve access to quality health care for all.
The magnitude of this problem became clear when Stephens interned at the Virginia Coordinated Care Program for the Uninsured through Virginia Commonwealth University, where she helped staff determine why more patients were not utilizing the program, which provides low income and vulnerable groups health care services.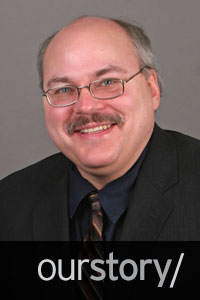 Our Story/Mark Sciegaj
Mark Sciegaj enjoys learning from his students just as much as he enjoys teaching them.
More importantly, he wants to ensure his pupils are prepared to thrive in an industry that changes—and quickly. 
A longtime professor of health policy and administration, Sciegaj devotes his time to preparing students to enter the diverse and growing fields of health policy and health care administration.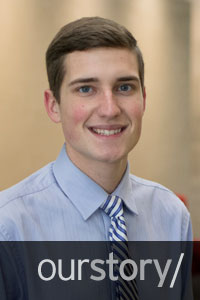 Our Story/Nate Ashton
For Nate Ashton, who graduated in December 2016 with a degree in Health Policy and Administration, there is something special about having a genuine connection with older adults while sharing something simple, like a meal together.
Ashton regularly sought and appreciated such connections as an intern and then part-time employee at Foxdale Village, a continuing care retirement community in State College.
During has last semester as a student, on Fridays, Ashton worked at Foxdale where he ate with residents and led one-on-one exercises in a swimming class, while also assisting with policy writing and a transition to electronic medical records.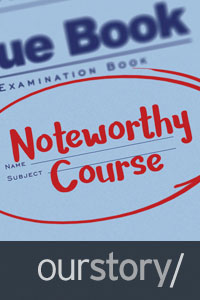 Our Story/Introduction to Health Services Organization
In the 1950s and 60s, health policy specialists were few and far between, which was a very different situation than it is today. This example is just one of many in which the health care field has changed.
A long-offered course in the Department of Health Policy and Administration has enhanced understanding of the health care field and set the educational foundation for this ever-evolving industry. Introduction to Health Services Organization continues to be relevant for students: it stays with—and ahead—of the industry.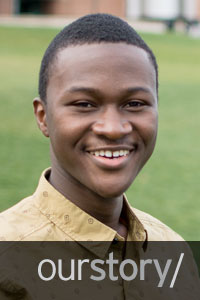 Our Story/Emmanuel Houndo
For first-year Penn State student Emmanuel "Manny" Houndo, it was a pivotal moment in his life when Beyoncé shared a YouTube video of him playing her song, "Drunk in Love," on his violin.
A social media shout-out from Beyoncé, Grammy winner and Super Bowl half-time headliner, is a big deal, particularly for a teenager in high school with a passion for music.
"Amazing!" Beyoncé said in her Feb. 8, 2014 post.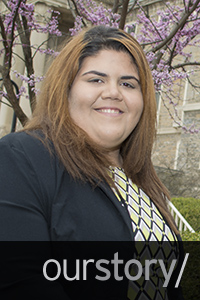 Our Story/ Zenaida Gonzalez
For Zenaida Gonzalez, helping others has always been a natural part of her life.
As a teenager she volunteered for Philabundance, an organization that strives to end hunger in the Philadelphia, Pennsylvania, region. She also donated her time during marathons and other events.
In addition to her desire to help others, Gonzalez noticed that while others feared hospitals and doctors, she felt just the opposite. With frequent hospital visits for loved ones, in addition to her own routine check-ups, Gonzalez developed a level of comfort in medical settings.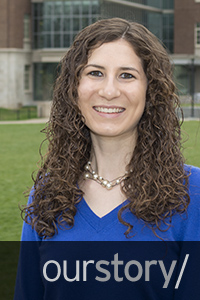 Our Story/Samantha DiMeo
Samantha DiMeo, an undergraduate in Health Policy and Administration, conducted research that offers a solution to a major health care problem.
"Retail health clinics have the potential to increase access to care for underserved and rural populations, but the business models of retail health clinics are structured to be profitable; therefore, clinics are primarily located in urban and more affluent areas," DiMeo said.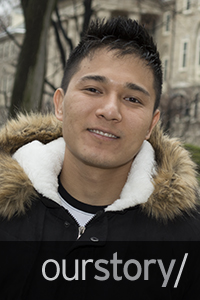 Our Story/Mangal Tamang
Mangal Tamang sees a gap within the American health care system and hopes to be a bridge between public health services and community members who are unaware of the resources available to them.
Tamang, who moved with his family from Bhutan to Philadelphia, Pennsylvania, in 2011, wants to help Bhutanese Americans navigate the health care system.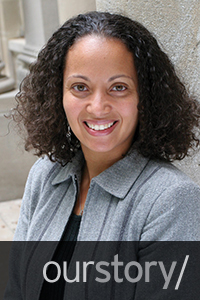 Our Story/Rhonda BeLue
Rhonda BeLue, associate professor of HPA, Public Health Sciences, and Demography, has taught at Penn State since 2005 and advised dozens of graduate and doctoral students along the way. Particularly, BeLue appreciates her engagement with students, which she described as a "mentoring family."
"Engaging with students helps me understand how to teach to a variety of learning styles and to get to know students beyond their classroom performance," BeLue said.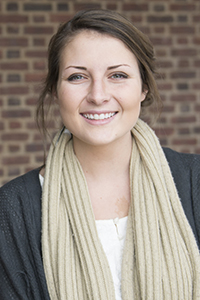 Our Story/Cara Antonaccio
As a child, Cara Antonaccio faced pediatric cancer. While undergoing her treatment, she developed an interest in health and disease prevention.
More so, as she shared hospital rooms with children from other countries who came to the United States for care, Antonaccio became curious about the causes of deterioration of healthcare systems in developing nations.
"My goal is to work with an organization that has a major stake in sustaining and developing health care systems particularly for women and children in conflict settings," she said.
Our Story/Jesica Villagomez
When a weekend or semester break arrives for Jesica Villagomez, she is not simply taking a breather from her studies at Penn State.
Instead, Villagomez is working as a clinical technician for a drug and alcohol rehabilitation center where she leads support groups, group activities, and therapy exercises to help patients cope with their addiction triggers.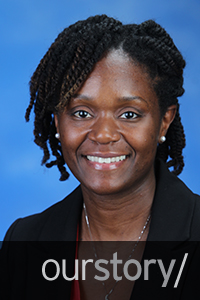 Our Story/Sherika Smith
Growing up in Port Arthur, Texas with family members in the U.S. Navy, it was a natural choice for Sherika Smith to join the Navy after high school.
"The military provided me with an opportunity to travel while working and begin my college degree plan," Smith said.
Smith, married with 4 and 7-year-old daughters, is also earning her master's degree through the online Master of Health Administration program with Penn State's World Campus and the Department of Health Policy and Administration.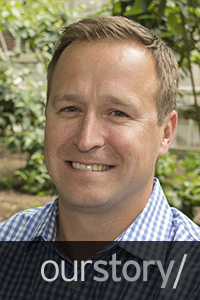 Our Story/Luke Pile
When Luke Pile, a licensed nursing home administrator, applied to the online MHA program through Penn State's World Campus and the Department of Health Policy and Administration (HPA), he and Penn State alum Kimberly Pile were still newlyweds. Together they agreed Pile earning a master's degree would be fruitful and therefore worth the commitment.
Then their lives got very interesting in some very good ways.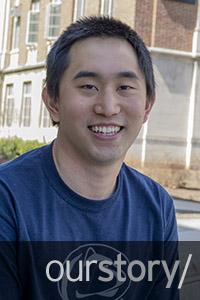 Our Story/Tim Chiang
Timothy Chiang was just 12 years old when he moved to State College, Pennsylvania with his mother and sister from Taipei, Taiwan, in their quest to reside in a safe, small town that offered a quality education.
Separated from his father, who stayed in Taiwan to work, and faced with the struggle of a language barrier with his teachers and peers at school, Chiang wanted to return to his home. However, it was the sacrifice his parents made to bring Chiang to State College that motivated him to do well in school and ultimately enroll at Penn State to study health policy and administration before fulfilling his goal of attending medical school.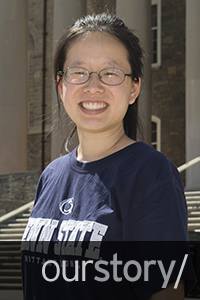 Our Story/Sharon Qi
Sharon Qi understands the challenge of providing long-term care to elderly relatives. She watches her parents, who reside in Pennsylvania, arrange care for her grandparents, who live in China.
"You want to take care of your loved ones, of course, and at the same time you have to be practical, and it's impossible to always be there for them," Qi said.
Qi saw her parents working hard to provide care to her grandparents. Soon she realized her passion was not in pharmaceuticals, but instead in the area of aging and geriatric care.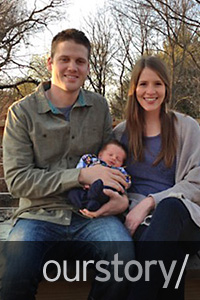 Our Story/Derek Hartman
Derek Hartman never would have envisioned leaving Idaho with his pregnant wife to earn a master's degree in health administration at Penn State while assisting a rural Pennsylvania hospital with operations. Hartman wanted to be an architect. That was the goal for most of his life. When he enrolled at Brigham Young University-Idaho, selecting construction management as his undergraduate major was a no-brainer. There was just one problem.
"It turns out I didn't like it at all," Hartman said. "It wasn't for me. I didn't enjoy it. It wasn't fun."