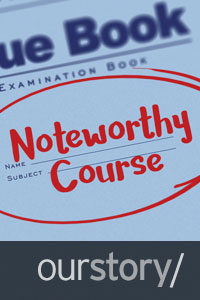 Our Story/Introductory Principles of Nutrition
Students who take Introductory Principles of Nutrition are enthusiastic about food and its role in human health. But what they may not be expecting are discoveries they make about their own eating habits.
A main component of the course is the diet analysis project, in which students track and analyze their own diets. Eric Fontaine and many other alumni cite this project as a big influence on personal lifestyle changes in terms of diet and physical activity. Many even report weight loss, improved energy, better sleep habits, and improved overall well-being.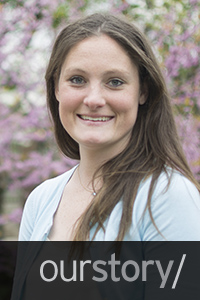 Our Story/Elizabeth Adams
Elizabeth Adams, a USDA Childhood Obesity Prevention Training Program Fellow in the Department of Nutritional Sciences, is focused on promoting multi-disciplinary approaches to preventing childhood obesity, specifically in the first few years of life.
"I want to be skilled in multiple components to make an impact on the obesity epidemic," Adams said. "The solution to reducing obesity isn't one simple answer. If we can understand how multiple components interact, we can better reduce obesity rates."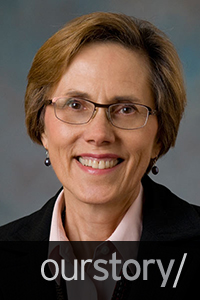 Our Story/Penny Kris-Etherton
Penny Kris-Etherton, distinguished professor of nutrition, believes what we eat has the power to change the world.
Kris-Etherton, who has more than 300 publications in refereed journals, says her passion for the study of nutritional sciences has many facets: "What we eat can affect our lives in very profound ways."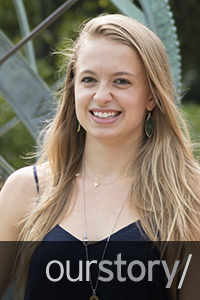 Our Story/Haley Schlechter
Haley Schlechter, a nutritional sciences senior from Blandon, Pennsylvania, has a tough job, and one that often goes unnoticed. She counsels Penn State athletes on proper nutrition to optimize their performance and long-term health.
An athlete in multiple sports, Schlechter came to Penn State with an interest in sports nutrition.
"In tenth grade I knew my path," she said. "I was interested in the power of healthy eating."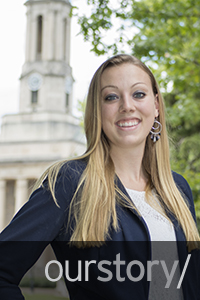 Our Story/Angela Schlegel
As a dancer most of her life, Angela Schlegel became conscious over the years about what food she put in her body, and how it impacted her performance. That consciousness turned into a passion, and now she is determined to help people enhance their health through nutrition.
She said her lab work on campus, involvement with the Student Nutrition Association, and internship experiences have solidified her career choice and continue to present her with firsthand experience working in the field.
Our Story/Natsumi Soto-Roman
Nutritional Sciences major Natsumi Soto-Roman believes the science of nourishment is applicable to everyday life, and to everyone, everywhere.
The rising senior is taking a bite out of the field through her summer internship at Friends Services for the Aging, where she has the opportunity to manage the residents' diets, as well as get to know each one on a personal level.
"I really enjoy my major. I love nutrition, and I couldn't be happier with the path that I have taken," said Soto-Roman.
Our Story/Monica Hershey
Monica Hershey is passionate about health and food, and the way food impacts health.
The recent graduate plans to use her experiences at Penn State to educate patients and people in clinical and community settings.
"You have to understand how food and medications interact," Hershey said. "You have to know every state of disease. That was really eye opening. Dietitians are so important. Their knowledge really is vital."
Our Story/Alexandra Close
On campus, in the community and through research, Alexandra Close is changing the way people think about food.
The nutritional sciences major is passionate about working with children to help them develop healthy eating habits.
"I like the idea that you can change someone's life by simply adjusting their diet," Close said.