Our Story/Matthew Bakowicz
Becoming an instructor at Penn State was not the plan for Matthew Bakowicz.
When he enrolled in the PGA Professional Golf Management (PGM) program in the Department of Recreation, Park, and Tourism Management (RPTM) at Penn State as an undergraduate student he envisioned a different future.
Bakowicz never thought he would be teaching students at his alma mater.
"I thought I'd do college for four years and then work as a head golf pro, probably in the New York area; I love the Long Island area," Bakowicz said.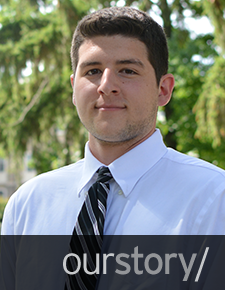 Our Story/Zach Fernandez
It all started with an assignment.
Students enrolled in RPTM 101, a careers exploration course for students majoring or minoring in Recreation, Park, and Tourism Management, are tasked with interviewing a professional working in a field of his or her interest and then writing a paper based on that interview.
For student Zach Fernandez, who wants to work in the front office of an NFL team and ultimately become a general manager, instructor Patty Kleban suggested he interview Penn State alumnus Adam Rudel, who is the marketing and football outreach coordinator for the Baltimore Ravens.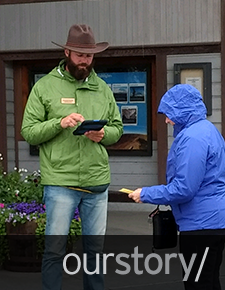 Our Story/Jeremiah Gorske
Student Jeremiah Gorske, a veteran of the U.S. Army, is turning his love for the outdoors and educating others about the environment into a career. As part of that process, Gorske is an undergraduate research assistant for Derrick Taff, assistant professor of Recreation, Park and Tourism Management, and is tackling meaningful research with the National Park Service.
In 2016, the National Park Service partnered with Subaru of America and the National Parks Conservation Association to pilot a Zero Landfill Initiative in Grand Teton, Yosemite, and Denali National Park and Preserve. Related to that initiative and through a Health and Human Development Undergraduate Research Grant, Gorske accepted an internship with the Colorado-based Leave No Trace Center for Outdoor Ethics.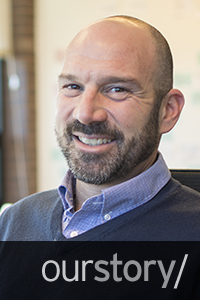 Our Story/Peter Newman
Peter Newman, department head and professor of Recreation, Park, and Tourism Management, has a deep appreciation for the outdoors. From a young age, the wilderness was a part of his story, from biking the coast of Maine to becoming a camp counselor.
Still today, the wild remains his passion. His research focuses on parks and visitor-use management, which he sees as vital to preserving the places that people dream of visiting: national parks.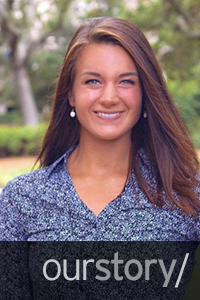 Our Story/Lisa Halat
Lisa Halat has found a way to make working feel less like work and more like fun.
That track has resulted in serving as a stagehand during the Paul McCartney concert at the Bryce Jordan Center through the Introduction to Arena Management course and as activities intern at Marriott's Barony Beach Club in Hilton Head Island, South Carolina. And, she hopes after graduation, it will land her a gig with a music festival.
"RPTM has shown me that there are so many different fields of recreation to explore," Halat said. "Music festivals intrigue me because they combine my passion for event planning and the music industry."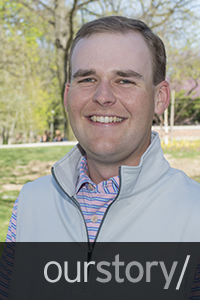 Our Story/Connor Mulcahy
For Connor Mulcahy, enrolling at Penn State was a no-brainer.
A member of his high school's varsity golf team, "the main driving forces behind my love of golf were my parents and both sets of grandparents. The drive from them and my younger brother, who is also an avid golfer, helped a lot as I was trying to continue to get better at golf," he said.
He learned the game at a young age, started playing competitively as a teen, and even worked as a caddy through high school. His passion for golf could be seen in all aspects of his life.
Our Story/Cassaundra Soars
Growing up in Central Pennsylvania, Cassaundra Soars always dreamed about attending Penn State. After suffering a knee injury while playing women's soccer at another university, Soars' dream came true with her enrollment at University Park.
"I was just drawn to the University," she said. "Penn State athletics is what I grew up around. I remember staying up late watching the Orange Bowl with my dad. My grandmother also went to Penn State."
In just a short time, Soars has made her own impact at Penn State, which led to the Pennsylvania Recreation and Park Society presenting her with the Student Honor Award for 2016, which recognizes the top recreation student in the state.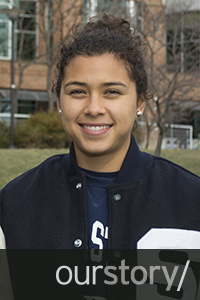 Our Story/Rocky Rodriguez
It's well known at Penn State that Raquel "Rocky" Rodriguez is a standout soccer player. Her list of achievements is lengthy, including the (NSCAA) Scholar Player of the Year, Hermann Trophy Award winner, and being the No. 2 pick in the National Women's Soccer League College Draft in January.
While known most for her success on the soccer field, lesser known is Rodriguez's plan to build a life apart from soccer, a plan she began developing at Penn State. Her first step was choosing Recreation, Park, and Tourism Management with plans to ultimately have a career in sports administration.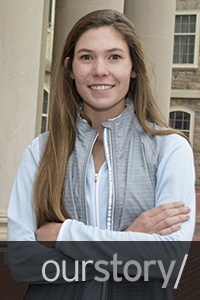 Our Story/Kate Granahan
When Kate Granahan was 10 years old she started joining her grandmother on the golf course.
"I enjoyed the fact that golf is both challenging and an athletic feat for me," Granahan said. "I think it motivates me so much because it has helped shaped who I am today."
The quality time with her grandmother helped shape Granahan into a dual athlete in high school, where she was a member of the boy's golf team and girl's soccer team. A Pennsylvania native whose father and grandfather are Penn State alumni, Granahan enrolled at Penn State with the goal to become a veterinarian. She brought her passion for golf, too, and as a freshman walked onto the women's golf team.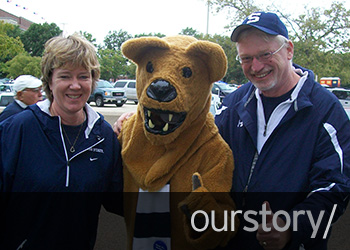 Our Story/Steve & Sue Landes
Sometimes the subject students study in college does not end up being the field in which they work for the duration of their professional career.
Interests change; priorities change; or life simply changes.
However, for Steve Landes, who graduated in 1974 from Penn State with a bachelor's degree in parks and recreation with an emphasis in administration, he spent his entire career in the same field and with the same employer.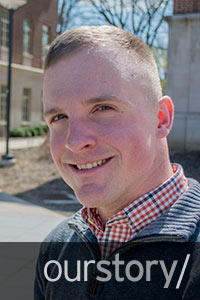 Our Story/Andrew Artz
After becoming intimately involved in the planning of a bicycle stage race, Andrew Artz decided studying recreation, park and tourism management was more up his alley.
"I went from a book-focused major to something that was all about your planning, leadership and organization skills, and I loved it," Artz said. "I wish I would have found this major sooner."
More than 4,500 Penn State students are enrolled in the College of Health and Human Development (HHD) studying a wide array of fields, each committed to the concept of improving the quality of life for others. Artz, who found a home in the Department of Recreation, Park, and Tourism Management.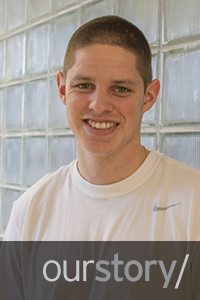 Our Story/Stephen Edwards
Stephen Edwards came to Penn State to pursue a business degree, but his path changed after taking a course offered by the Department of Recreation, Park, and Tourism Management (RPTM).
That is when Edwards discovered RPTM was a better fit, offering courses related to event planning, leadership, marketing, arena management and sports commercial recreation.
"I love working with people, which is one of the main reasons I chose this major," Edwards said. "Professors prepare you for being in leadership positions. They prepare you for planning events and being able to work in teams. If you're interested in a specific field, there are courses provided to get that knowledge."
Our Story/Mikal Daskivich
After he realized that his original major was not the right fit for him, Mikal Daskivich found a home in the Department of Recreation, Park, and Tourism Management (RPTM), where his passions for event planning and music were in sync with his classes and major
"RPTM has showed me everything that goes on behind the scenes to put on an event," said Daskivich. "Event days are extremely long, but even more rewarding when the event goes smoothly and is successful."