Academic Units and Programs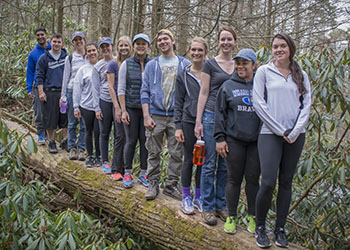 The College of Health and Human Development is an innovative College focusing on human health, development, and well-being — and related services — from infancy to late life. Our blend of disciplines allows us to address quality of life issues in a comprehensive, interdisciplinary way.
Academic Units
Biobehavioral Health
An innovative department that explores health issues in an integrated way and considers their many biological, social, cultural and environmental factors. A biobehavioral health degree offers a strong foundation for students interested in epidemiology, psychology, genetics, public health, human development, health promotion and human service, and for those interested in pursuing biomedical research or attending medical school.
Communication Sciences and Disorders
A national leader for more than 70 years in preparing professionals to address the prevention and rehabilitation of speech, language and hearing problems. The major draws on linguistics, acoustics, psychology and anatomy. Undergraduate students typically go on to graduate study and to gain professional certification and licensure. Graduates hold professional positions in hospitals, clinics, schools and other settings.
Health Policy and Administration
Allowing students to develop the skills and knowledge needed to understand the complex societal problem of providing access to quality health care at a reasonable cost. In addition to obtaining management or policy positions in the healthcare industry, HPA students are prepared for graduate study in business, law, medicine, health administration, health services research or policy and public health.
Hospitality Management
Home of one of the most prestigious and well-respected programs of its kind in the nation. By combining a broad educational foundation with "real-world experiences" and other opportunities for students to hone their leadership, business and communication skills, the School of Hospitality Management and its predecessor programs have equipped students and alumni with the skills they need to become the leaders of their chosen professions for 80 years.
Human Development and Family Studies
Teaching students how people and families develop biologically, psychologically and socially. Students learn how the family, the workplace, the community and the larger culture affect and are affected by the individual. The program prepares students to work in areas such as child care, aging, family services, drug and alcohol rehabilitation, health services and other human service fields. Graduates also are in demand in human resource management.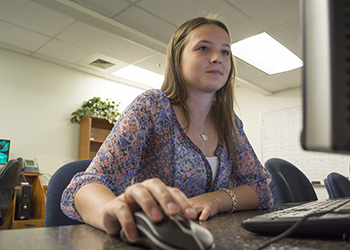 Kinesiology
Offering a comprehensive program of study in the science of human movement and designed for students who want to prepare for professions involving physical activity: athletic training, exercise physiology, fitness appraisal, exercise prescription, biomechanics, motor control, sport psychology, sport history, teaching and coaching.
Nutritional Sciences
One of the most respected programs of its kind in the nation, nutrition offers a versatile program that serves as a stepping stone to a wide variety of careers in nutrition, foods and health, or to further education in graduate and professional schools. Nutrition majors study how the body uses nutrients for growth and development and how needs change throughout life.
Recreation, Park, and Tourism Management
The program offers an undergraduate degree with three options – commercial and community recreation management; golf management; and outdoor recreation – and graduate degrees in leisure studies that help prepare students for a plethora of career opportunities in park agencies and recreation/leisure service.
Majors
You want to help people by making a difference in people's lives, whether that difference is big or small. Now you're searching for a career that can propel you toward making a difference. The College of Health and Human Development at Penn State offers nine majors that create difference-makers—people who help improve the quality of others' lives. Explore these academic programs and be inspired to make a difference.
Health and Human Development is a made up of eight different academic units. All majors are centered around quality of life.
Minors
A full list of Penn State minors is available through University Bulletin.
Career Opportunities
Your goal in life is to make improvements, for others, in life, and in the community. You sacrifice your time, energy, and resources to ensure that others have a brighter tomorrow. And you wouldn't have it any other way. The College of Health and Human Development is a place where you learn to be an inspiration to others.
Our graduates hold many esteemed positions across varying industries that all impact our college's mission of making life better. Whether its helping a child with a communicative disorder succeed or participating in a physical therapy exercise for the disabled, our alumni are making a real difference in their communities and across the globe. Explore these careers made possible through our academic programs.
Experiences Beyond the Classroom
Take your passion outside of the classroom and make a difference in the world. You will not come to the College of Health and Human Development to simply sit at a desk. You will have the chance to get out and put into practice what you have learned in the classroom. Whether it is taking part in a research project in California, visiting the headquarters of an industry leader in New York City, or a study abroad course in Fiji, you will have the opportunity to learn beyond the classroom.
This allows you to explore what truly connects to your passions, helping you discover what you want to do as a career.