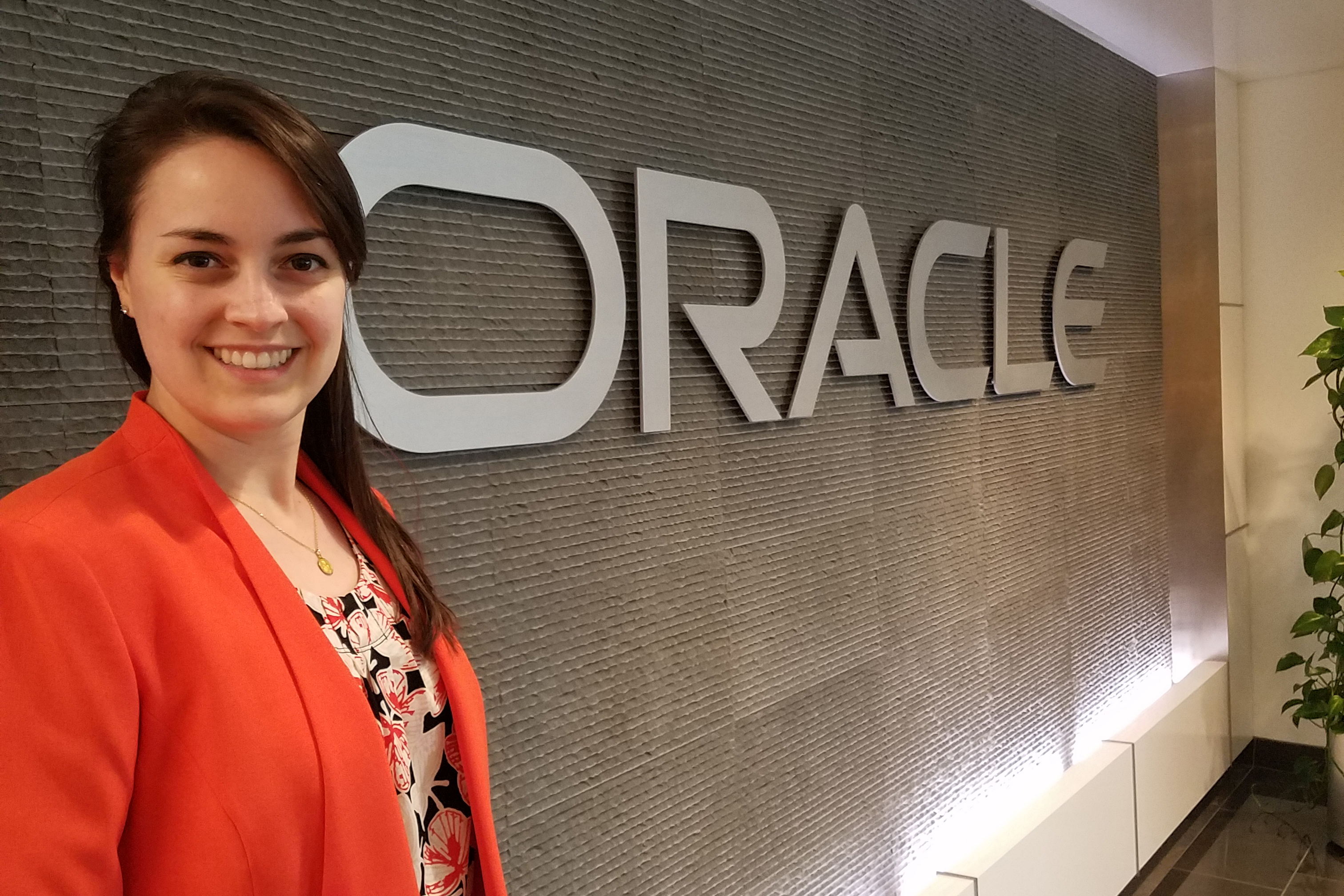 "Could you imagine what life would be like if email had never been so widely distributed?" HDFS alumna Ashley Stoffa recently made this statement as she commented on the fact that not that long ago, email salespersons actually existed. Without email and without a salesperson to demonstrate and educate customers about email, businesses (and people) would not be as successful as they are today. Her position as Sales Executive with the global company Oracle provides companies with sales, consulting, education and support. Since graduation in 2017, she has progressed from Business Development Representative to National Sales Representative to Sales Executive in Pennsylvania. Ashley took this job because she knew this position would allow her to help people. And as every HDFS alumni would concur, helping people is the primary focus.
In her position, Ashley helps small organizations run efficiently. She assists with their sales, service, and marketing operations by improving efficiency and effectiveness. She enjoys working with small businesses because she has the opportunity to observe them succeed in reaching their own growth goals. She is responsible for maintaining her relationships with her customers by organizing sales visits and product demonstrations.
When not working closely with customers, Ashley enjoys baking (take a look at her creations on Instagram @cubiclesandcupcakes) and kickboxing, and in fact now instructs kickboxing classes. Thanks to a gift from her boyfriend, she took a class and fell in love with raising bonsai trees. Ashley is now a tree-whisperer to two bonsai trees: a Brush Cherry Tree and a Hawaiian Umbrella Tree.
Ashley urges current HDFS students to use the university's career and networking resources. "Get to know your professors, network with businesses downtown, as well as with the recruiters at the career fairs." Take full advantage of Career Services' offerings by setting aside time every semester to meet with a career counselor. "That way you'll be more prepared for life after State!"
Previous Alumni Spotlights
Alumni Spotlight is a way for us to highlight the amazing things our HDFS alumni are doing! If you have a suggestion of someone we should recognize, please email hdfsapg@gmail.com.