Nicole Williams '17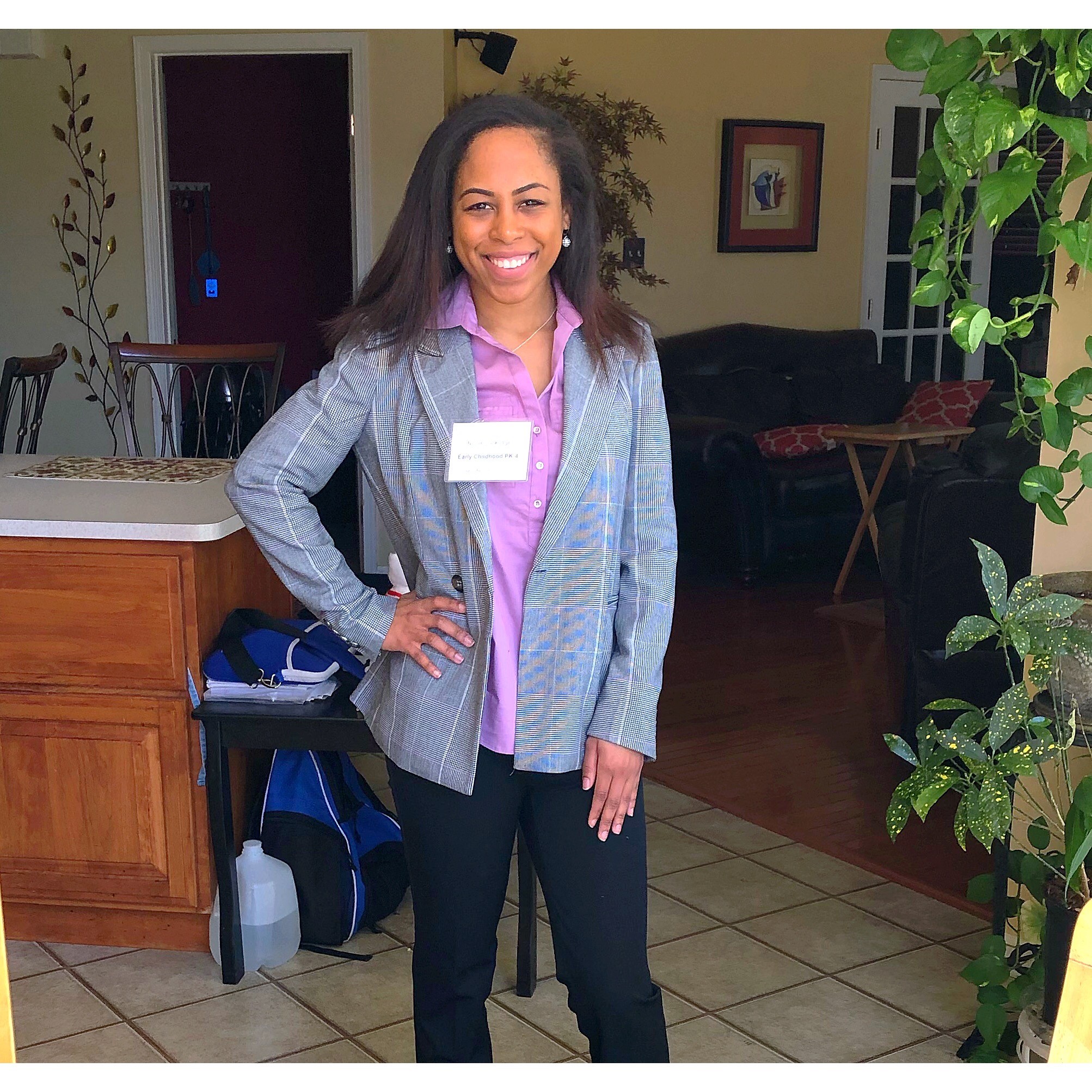 Nicole Williams, a 2017 graduate, was interested in studying Human Development and Family Studies to learn how to be a positive influence in the lives of children, while making use of her studies in a caregiving and teaching role. After obtaining her master's degree in 2019 from Carlow University in Early Childhood Education, she took her interest and applied it as a novice kindergarten teacher.  In this role, Nicole teaches students, plans family engagement events, and refers families to needed resources.  She hopes to gain diverse experiences while teaching at C.A. Weis Elementary in Pensacola, Florida.
When she is not in the classroom, she takes her passion for being a positive influence and applies it to typing motivational posts through social media. She loves to encourage others to stay motivated when achieving their goals. Encouragement she has to offer current students is this:  stretch yourself, and don't be hesitant or afraid to pursue different job opportunities, as these are great places to explore your strengths and weaknesses. Finding the perfect career requires you to take risks and make mistakes, which are vital to your journey in becoming a successful professional.  Another hobby that Nicole loves is dance! It gives her positive energy and affords her freedom of expression.
Nicole's favorite memory as a Nittany Lion was attending football games with her friends. Whether it was meeting her friends at the stadium or gathering in her living room apartment, she loved watching football with them.  Go State!
*See photos and learn more about Nicole via these links:
https://www.instagram.com/p/BvjlaWqA_xh/?igshid=1ujg0yb6plisf
https://www.instagram.com/p/CCHgerij4ze/?igshid=1exhpzpebhoi7
Previous Alumni Spotlights
Alumni Spotlight is a way for us to highlight the amazing things our HDFS alumni are doing! If you have a suggestion of someone we should recognize, please email hdfsapg@gmail.com.