Alyssa Ott '07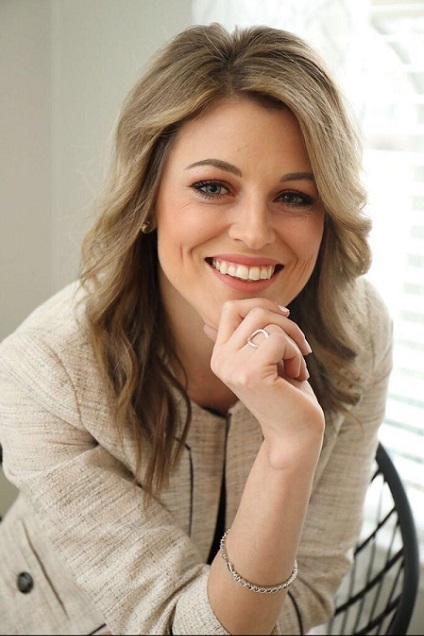 It's August 2005, and after spending 2 years at Penn State York Campus, Alyssa Ott's parents are dropping her off at The Pointe apartments in Happy Valley. Her childhood dreams of being a Penn Stater at main campus are finally coming true. She is cheering loudly with 106,000+ fans and classmates at football games singing "Sweet Caroline." Then a graduation celebration in 2007 at the Skellar ends with an innocent hug goodbye to a dear friend — a friend who later became her husband. These vivid memories are snapshots of Alyssa's love for Penn State. She bleeds blue and white. Penn State is truly part of her identity.
A 2007 graduate of Human Development and Family Studies, Alyssa says her greatest accomplishments in life are without a doubt her children and husband.  Her modesty masks the important work she currently does in York, PA as a licensed clinical social worker and supervisor of an outpatient therapy program. Holding a Master of Social Work degree from the University of Maryland, Alyssa is trauma-focused cognitive behavioral therapy (TF-CBT) certified and level 1 trained in Dyadic Developmental Psychotherapy.
After 13 years in the field, Alyssa says "My specialty area is trauma and I enjoy working with children, teens and adults with trauma histories, sexual abuse, attachment disorders, and victims of crimes actively involved in criminal proceedings. I work with individuals and their families in weekly sessions focusing primarily on issues related to depression, anxiety, obsessive compulsive disorder (OCD), trauma, attachment disorders, and grief and loss."
Aside from her individualized therapy sessions, Alyssa conducts clinical supervision and audits, medication management evaluations, consultations, and everything else in between. She is also a clinical supervisor for therapists pursuing their clinical license, conducts trainings on Trauma Informed Care, and provides expert testimony on the effects of trauma and the brain in criminal court.
Her message for current students is simple — make a message out of a mess. Whether you wrote a terrible paper or experienced something terrible in life, make a message out of it. Otherwise, it is just a mess. Half the battle in life is just showing up. Show up to class, even when it's hard. And more importantly, show up in life, in your career and in your relationships. Never be afraid to try. Ask professors for extensions or help, because most want to see you succeed! And lastly, be passionate about empathy, vulnerability, and be free of judgement. We all have stories, and we are all fighting hard in our own arenas, so be kind to all.
Connect with Alyssa on LinkedIn at https://www.linkedin.com/in/alyssa-ott-lcsw-8131b815a/
Previous Alumni Spotlights
Alumni Spotlight is a way for us to highlight the amazing things our HDFS alumni are doing! If you have a suggestion of someone we should recognize, please email hdfsapg@gmail.com.