Nutritional Sciences Newsletter - Summer 2017
Faculty News
Barbara J. Rolls
Barbara J. Rolls, professor and the Helen A. Guthrie Chair of Nutritional Sciences, will celebrate twenty-five years at Penn State on September 1.
Rolls has authored more than 250 scientific articles and six books, including Thirst, The Volumetrics Weight-Control Plan: Feel Full on Fewer Calories, The Volumetrics Eating Plan, and The Ultimate Volumetrics Diet.
Among other honors and positions, she is past president of both the Society for the Study of Ingestive Behavior and The Obesity Society.
She has also been a member of the Advisory Council of the National Institute of Diabetes and Digestive and Kidney Diseases at the National Institutes of Health.
Kathleen Keller and Vijay Kumar
Kathleen Keller and Vijay Kumar have been named associate professors, successfully achieveing tenure.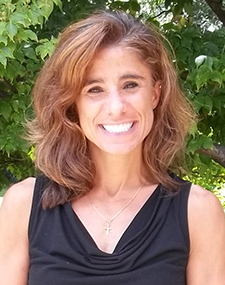 Jennifer Fleming
Jennifer Fleming will join the department as an instructor. She received her bachelor's degree in nutrition and exercise science with honors from Virginia Polytechnic and State University, and her master's degree in nutritional sciences from Penn State. She is a registered dietitian and licensed in Pennsylvania. Fleming has extensive clinical experience in both outpatient and inpatient settings. She has served as a clinical coordinator in the Department of Nutritional Sciences at Penn State for the past nine years conducting research in cardiovascular disease. She also has served as an instructor for the department and brings with her a passion and commitment to educating students. Her research interests include the effects of diet on risk factors for cardiovascular disease, macronutrient content of the diet, and energy balance.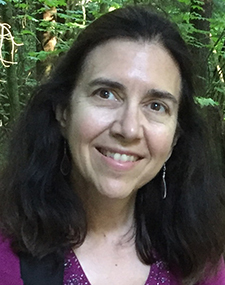 Cindy Chesworth Adams
Cindy Chesworth Adams will join the department as an instructor and academic adviser. A Nittany Valley native, Adams earned her bachelor's degree in biology at Penn State and a master's degree in nutritional biochemistry at Rutgers University. She started her career in corporate health promotion at Johnson and Johnson, Inc. world headquarters. Adams has more than fiftenn years of experience designing, leading, and overseeing community, college, corporate, and hospital-based health promotion programming. Most recently she taught live sections of anatomy and physiology as a full-time adjunct professor at East Stroudsburg University. She earned her doctoral degree in 2015, which included a 26-week internship as an instructional designer at Lehigh Valley Hospital. In her first full-time job as an instructional designer, she created online tutorials for users of an orthopedic electronic health record software program.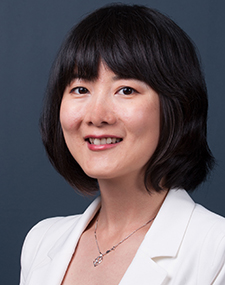 Muzi Na
Muzi Na will join the department as a tenure line assistant professor of nutritional epidemiology, part of a College of Health and Human Development cluster hire of researchers focusing on health disparities. Her research interest is focused on maternal and child nutrition. At Penn State, she plans to use her epidemiology and biostatistics expertise in nutrition to better understand, predict, and promote maternal and child health in vulnerable population. Na obtained her bachelor's degrees in preventive medicine and economics from Peking University in China and her master of healthcare degree in biostatistics, and a doctoral degree in human nutrition from Johns Hopkins University. Previously, she was a postdoctoral fellow at the Center for Human Nutrition at Johns Hopkins and a postdoctoral scholar at the nutritional epidemiology lab at The University of California in Davis.
Student News
Mihaela Ciulei, a doctoral candidate in Laura E. Murray-Kolb's lab, was awarded first place at the second Annual Penn State Life Science Symposium for her poster titled, "The Prevalence of Postpartum Depressive Symptoms in Iron Deficient and Iron Sufficient Mothers from Rural Bangladesh." This symposium aims to promote communication and collaboration between life science students and faculty at the University Park and Hershey campuses. Juliana Fritz earned second place under the mentorship of Kathleen Keller, and Elizabeth Adams earned third place under the mentorship of Jennifer Savage Williams, assistant professor.
Adams also attended "The Mathematical Sciences in Obesity Short Course," held June 26 to 30 in Birmingham, Alambama. The course is funded by the National Institutes of Health and hosted by the University of Alabama at Birmingham.
Emily Seiger, a Schreyer Honors Scholar, also in Laura E. Murray-Kolb's lab, was awarded a travel grant to go to Mirpur, Bangladesh in order to gain experience with a study investigating the interactions of malnutrition and enteric infections and how they affect child health and development. While Seiger is in Mirpur, she will be working with local field staff to conduct a survey measuring food preparation practices in order to help the team better understand the relation between intake of certain foods and child cognitive development.
At the spring Penn State Graduate Student Exhibition, Graduate Program in Nutrition students were awarded first place (Faris Zuraikat), second place (Chaoran Ma), and third place (Ciulei).
Nutritional Sciences graduates earn RD credentials
Congratulations to the Nutritional Sciences graduates who earned their Registered Dietitian credentials:
2015 Graduates
Paige Becker, Abigail Benson, Elise Boretz, Kathryn Callahan, Carly Clark, Emily Farina, Rachel Gabauer, Jenna Godfrey, Tianying Jiang, Jaylin Kellogg, Abigail Kennedy, Samantha Koterwas, Alyna Letteri, Kelsee Lyman, Caitlin McCue, Megan McGill, Sydney Micucci, Lauren Piazza, Megan Siverling, Lauren Slivka, Sarah Snow, Lindsay Treese, Qingyi Zhang
2014 Graduates
Reecca Boova, Christopher Citowicz, Kathryn DeWitt, Katherine Haar, Caitlin Lesko, Lauren Marucci, Hannah McConnell, Stefani Pappas, Rachel Rosenthal, Brooke Sawicki, Andrea Spinelli, Taryn Traxler
2013 Graduates
Stephanie Boyer, Olivia Cass, Elisa Grant, Amy Lewis, Carol Simpson, Christopher Walder
2012 Graduates
Maureen Barry, Angela Green, Hannah Rose
Student Nutrition Association elects new board, plans for a semester of community service
The Student Nutrition Association has elected a new board for the 2017-2018 school year:
President: Morgan Fink
Vice President: Stephanie Williams
Secretary: Courtney Lylo
Treasurer: Ava Reichard
Community Service: Gulia Tino and Mackenzie Lombardi
AND Liaison: Amy Miklos
National Nutrition Month: Nicole Wilt
Social Chair: Aleysia Kroptavich
Professional Development: Valerie Snell
Within the upcoming year, SNA plans to organize a variety of community service events, with sites including the State College Food Bank, St. Paul's Lutheran Church, and the Lion's Professional development events for members will be offered after the meetings, such as career nights, professional picture opportunities, and the introduction of graduate student liaisons.
Nutrition and Dietetics Alumni Society News
The NDAS and the Kinesiology Affiliate Program Group co-sponsored a free workout and networking event at the Penn State Center in Philadelphia on August 10, which was attended by students and alumni. The College of Health and Human Development encourages the alumni groups to host similar such events around the State College area.

The Nutritional Sciences department and Nutrition Dietetics Alumni Society has created a Nutritional Sciences Alumni page on Facebook to inform alumni about departmental events, accomplishments, and job opportunities. The creation of this Facebook page was motivated by feedback from nutritional sciences seniors and alumni requesting that the department expands its methods of communication with alumni by using social media. Those with suggestions for content or material for the Facebook page, or job opportunities to communicate to our alumni, can contact Lindsey Zapletal, assistant director of alumni relations in the College of Health and Human Development, at ndas.apg@gmail.com.
The NDAS is run by a volunteer board and is in need of new directors, including president or president-elect. For more information contact Barbara Kochanowski, president, at bkochanowski@msn.com.
Support the Department of Nutritional Sciences through gift planning
Gift planning may allow you to make a gift of surprising significance to the Department of Nutritional Sciences, now or through your estate, while realizing financial advantages such as a lifetime income stream or lower estate taxes. At the same time, you can enjoy the satisfaction of knowing that you are providing vital future support for our students, faculty, or programs.
To learn more about securing the future of the Department of Nutritional Sciences–as well as the benefits to you, your heirs, and your estate–please contact Kathleen Rider, director of development, at 814-863-4157 or kmr8@psu.edu.