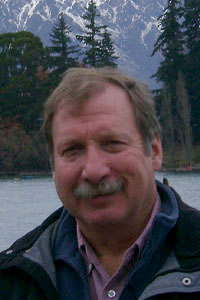 Alan Graefe
Alan Graefe is a professor in the Department of Recreation, Park, and Tourism Management who teaches courses and conducts research about outdoor recreation behavior and management at Penn State. He was one of the developers of the Visitor Impact Management (VIM) framework for addressing visitor capacity issues, and was a co-founder of the Northeastern Recreation Research (NERR) Symposium. His principal research interests revolve around the application of social science to various aspects of recreation resources planning and management. Much of his recent research has focused on monitoring park and forest recreation use on public lands in Pennsylvania.
Carter Hunt
Carter Hunt is an assistant professor in the Department of Recreation, Park, and Tourism Management at Penn State. His interests focus on outcomes of tourism for both the environments and host communities. In fieldwork-based research in Latin America, he utilized a background in environmental anthropology and an interest in political ecology to assess the impact of tourism on biodiversity conservation and sustainable community development in rural destination communities around parks and protected areas.
He also leverages a background in psychology into research on the ways that travel influences people's subsequent behavior. He explores in the context of nature-based tourism and university alumni travel programs with a particular focus on how travel stimulates pro-environmental behavior and philanthropy towards conservation and research efforts.
Andy Mowen
Andrew Mowen is an associate professor in the Department of Recreation, Park and Tourism Management at Penn State. He teaches undergraduate and graduate coursework in park planning, design, andmanagement. Andy has more than 20 years of experience conducting field-based community park evaluations. He began his career as the Research and Program Evaluation Manager for Cleveland Metroparks, a three-time National Gold Medal Awarding-winning agency. Since his appointment to Penn State, he has committed his scholarship to maximizing the impact of local parks in fulfilling important social, economic, and health benefits. He has worked with numerous park conservancies, foundations, friends organizations, and businesses to assess theimpact of local park investments with regard to these outcomes.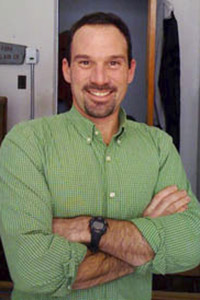 Peter Newman
Peter is the Department Head of the Department of Recreation, Park, and Tourism Management and a professor in the College of Health and Human Development. His research focuses on social carrying capacity decision making in the context of protected areas management. He has conducted numerous visitor use management studies in parks and protected areas within the United States, and internationally. His current research interests include visitor management in and regarding protected areas, soundscape/acoustic management in parks, transportation management and planning, efficacy of Leave No Trace practices, and health and well being.
Derrick Taff
Derrick is an assistant professor in the Department of Recreation, Park, and Tourism Management. His research focuses upon education as it pertains to visitor-use management, visitor behaviors, and social conditions in parks and protected areas. He has conducted field studies in Sequoia National Park, Mount Ranier National Park, Bandelier National Monument, and Denali National Park and Preserve addressing visitor perceptions of sounds, and have also conducted studies in Rocky Mountain National Park concentrating on visitor perceptions of Leave No Trace practices, crowding, and alternative transportation. Additionally, he has conducted environmental psychology laboratory studies addressing perceptions of alternative energy, resource impacts, effectiveness of information sources, and biophysical responses to sounds and landscapes. He is currently researching visitor use issues in Grand Teton National Park, and co-managing the Penn State Social Science Acoustics lab, examing the role of nature and leisure on the restorative health of veterans, and evaluating the restorative effects of natural sounds on stress.