Health Policy and Administration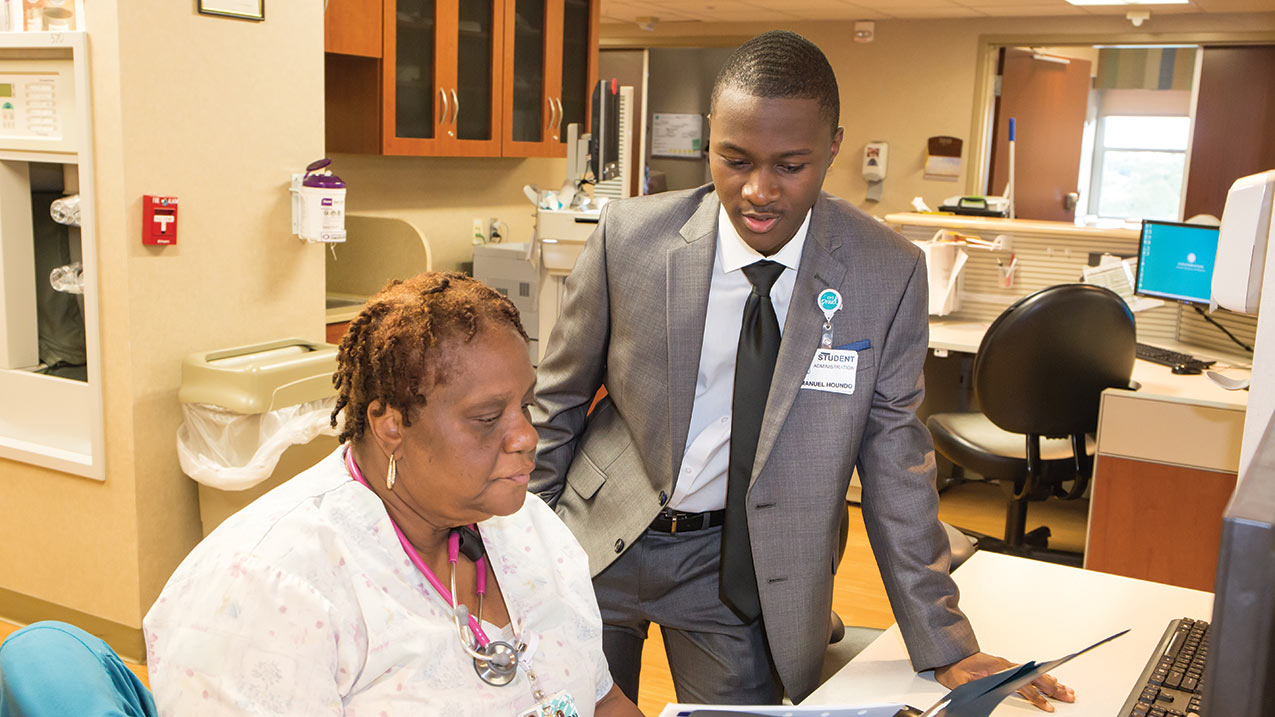 Degree: Bachelor of Science
Integrating business, liberal arts, and health sciences into a concentration on health care management
You might like this program if you
Enjoy business administration or management and want your focus to be in the health care industry.
Want to become a health care provider and have a solid understanding of business principles in order to manage your practice.
Have an interest in working in government at the state or federal level to improve the delivery and economy of health care.
Seek to improve access to health care for underserved populations.
Types of classes you'll take
Health Systems Management
Physician Practice Management
Health Care Information Technology
Health Services Policy Issues
Strategic Planning and Marketing
for Health Services
Human Resource Management in Health Care
Health Economics
Health Care Payment
Population Health
Comparative Health Systems
Possible careers
Insurers
Health Care Consulting
Federal/State/Local Governments
Public Health
Medicine
Pharmaceutical Companies
Medical Device Manufacturing
Health Services Research or Policy
Allied Health
Physician Practices
Rehabilitation Centers
Long-term Care Facility Management
Whatever your interests, whichever direction you want to go—business, science, medicine, healthcare, social science—the Penn State College of Health and Human Development has programs and options that lead to a future where you can do good work, and work while doing good.