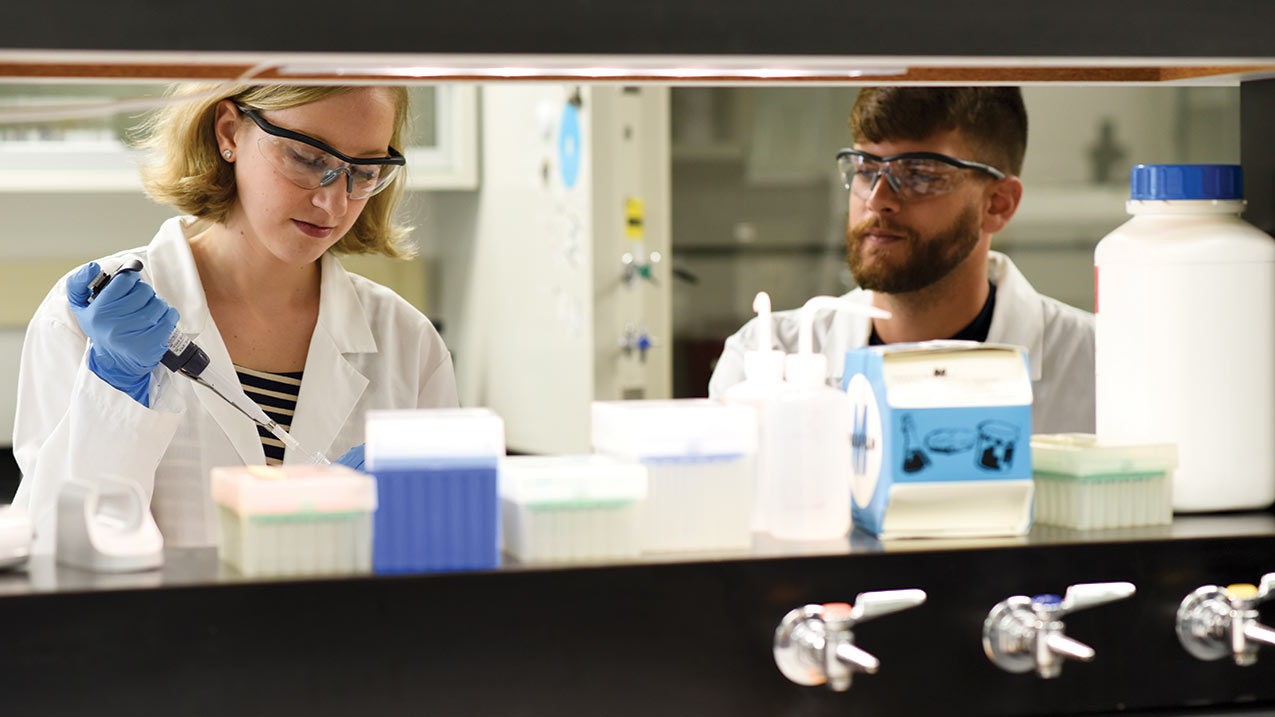 Degree: Bachelor of Science
Examining the influence of genetics, biology, behavior, and environment on health over the lifespan
You might like this program if you
Excel in science and want to understand the multiple factors that impact health.
Enjoy studying information within the context of multiple disciplines (e.g. biology, psychology, neuroscience, sociology, anthropology, etc.).
Seek a health-related career in a clinical practice, laboratory, or consulting capacity.
Types of classes you'll take
Anatomy and Physiology
Biology
Genetics
Psychology
Human Development
Ethics
Social and Behavioral Sciences
Possible careers*
Medicine, including Physician Assistant, Nurse,
Physician, and Health Care Support Staff
Global or Community Health Promotion
Biomedical Research and Technical Support
Laboratory Management
Pharmaceutical Research or Sales
Genetic Counseling
*Note: Some careers may require graduate study.
Whatever your interests, whichever direction you want to go—business, science, medicine, healthcare, social science—the Penn State College of Health and Human Development has programs and options that lead to a future where you can do good work, and work while doing good.