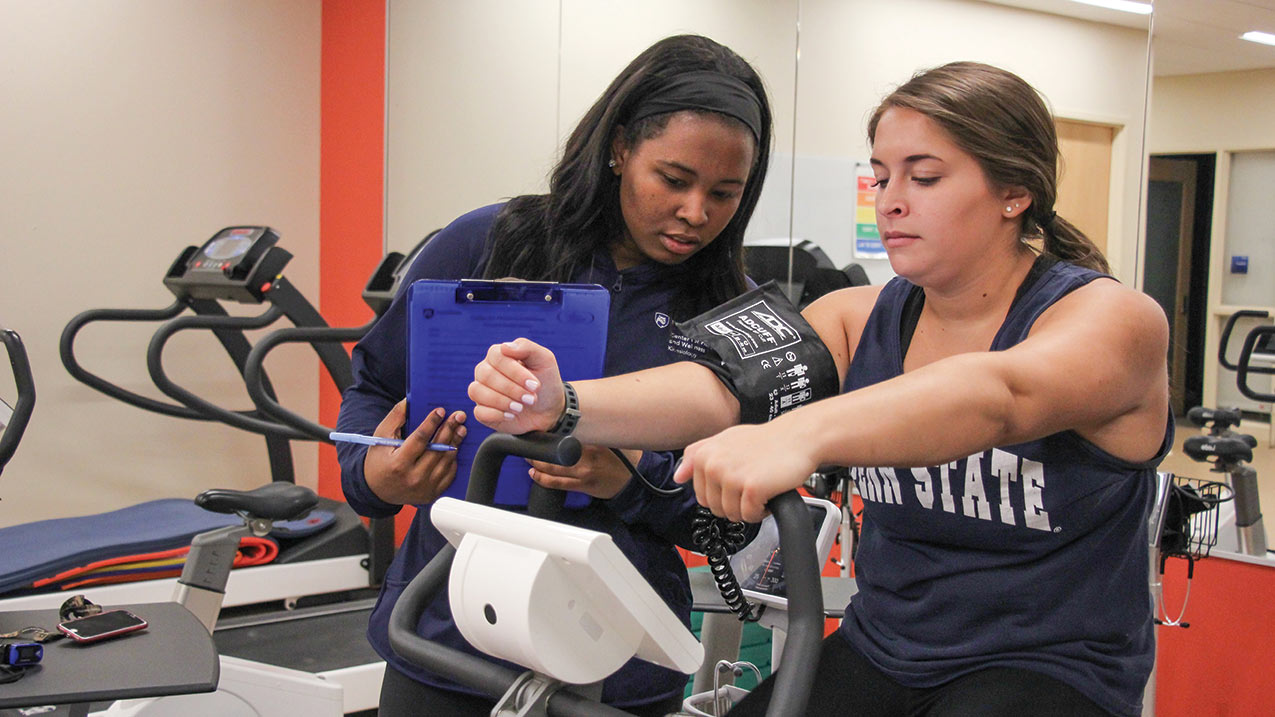 Degree: Bachelor of Science
Studying the science of human movement to improve an individual's physical activity, health, and wellness through prevention, treatment, coaching, or rehabilitation
You might like this program if you
Enjoy working with a diverse group of people. 

Are passionate for health and wellness and want to share that with others. 

Have solid communication and interpersonal skills. 

Value experiential learning. 

Want to address physical problems through an interdisciplinary understanding of human health and wellness. 
Options
Types of classes you'll take
Anatomy and Physiology
Exercise Physiology
Chemistry
Biology
Physics
Sports History
Biomechanics
Ethics
Psychology of Movement
Possible careers
Movement Science Option
Physician Assistant
Doctor of Medicine or Osteopathy
Physical Therapy 
Occupational Therapy 
Chiropractic Medicine
Cardiac Rehabilitation 
Applied Exercise and Health Option
K-12 Health and Physical Education Teaching
Coaching Youth, Interscholastic, Intercollegiate Sports
Corporate Wellness Programs
Fitness Facilities 
Health Promotion
Public Health
Whatever your interests, whichever direction you want to go—business, science, medicine, healthcare, social science—the Penn State College of Health and Human Development has programs and options that lead to a future where you can do good work, and work while doing good.