Recreation, Park, and Tourism Management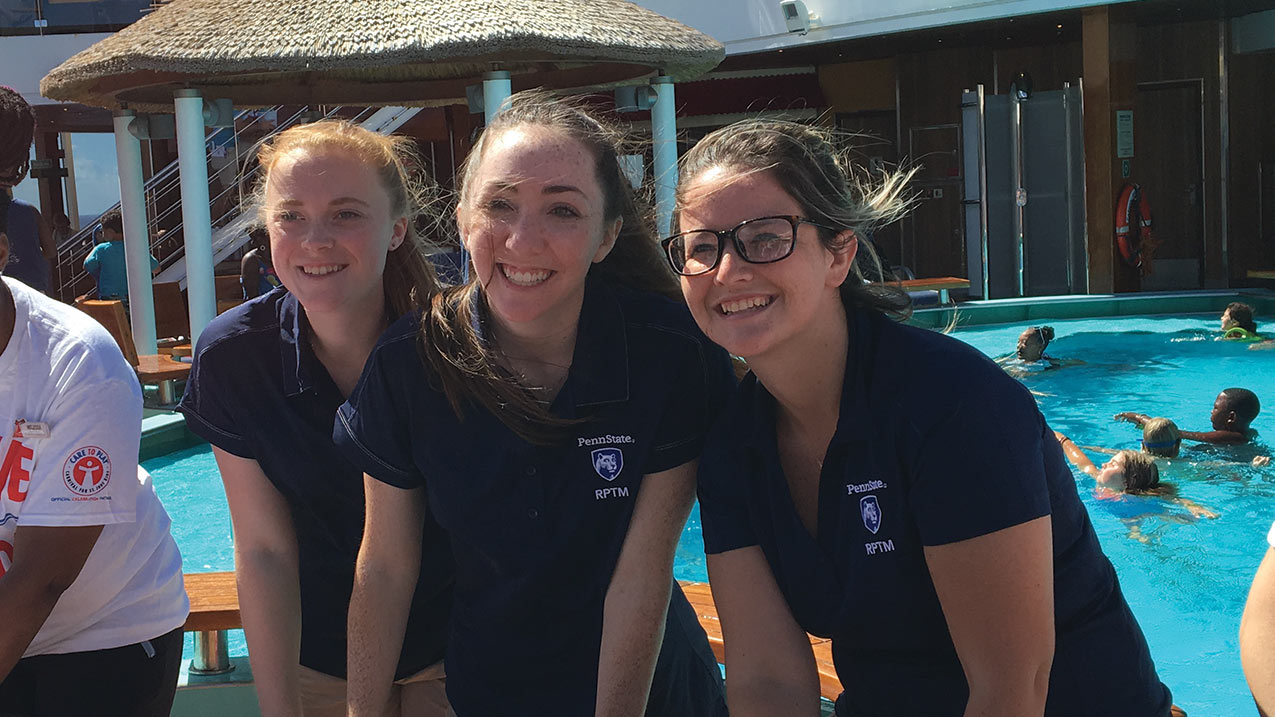 Degree: Bachelor of Science
Creating engaging life experiences that transform health, well-being, and quality of life  
You might like this program if you
Are a curious, creative, hands-on experiential learner.
Enjoy designing, planning, and coordinating programs and special events for recreational, entertainment, or educational purposes.
Have a desire to help others enjoy themselves, reach their full potential, connect with others, and explore.
Want to gain an understanding about how people spend their time outside of work contributes to the overall quality of life for a community, society, and the world.
Want to apply business and communication principles
in settings associated with recreation, entertainment,
and leisure.
Options
Types of classes you'll take
Leisure and Human Behavior
Management and Marketing
Leadership and Group Dynamics
Facilities Planning and Management
Social and Behavioral Sciences
Possible careers
Tourism and Event Management
Entertainment and Sport Venue Management
Outdoor Adventure Recreation/Education
Community Recreation
Natural Resource Management
Youth and Senior Recreation Services
Professional Golf Management

PGA General Manager
PGA Director of Golf
PGA Teaching Professional
PGA Director of Sales and Marketing

Fitness Center Management
Whatever your interests, whichever direction you want to go—business, science, medicine, healthcare, social science—the Penn State College of Health and Human Development has programs and options that lead to a future where you can do good work, and work while doing good.