Undergraduate Advisory Committee
The purpose of the Penn State Health Policy and Administration (HPA) Undergraduate Advisory Board is to serve the HPA Undergraduate Program by providing consultative expertise regarding current developments in the healthcare industry; by augmenting student professional development opportunities; and serving as a foundation for the development of ongoing support for the HPA Undergraduate Program.
Alan L. Brechbill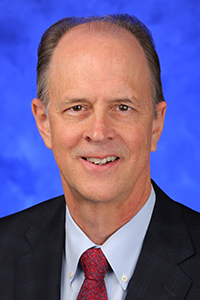 Alan Brechbill is the executive director of the Penn State Milton S. Hershey Medical Center located in Hershey, Pennsylvania. In this capacity, Alan oversees a medical center that employs more than 9,000 and operates facilities in seven counties throughout central Pennsylvania. Previous to joining the Medical Center in 2006, he served as the executive vice president and chief operating officer for Thomas Jefferson University Hospitals located in Philadelphia. He has more than 30 years of university hospital experience, the majority in leadership roles. Alan has a B.A. in psychology from the University of Colorado, an M.H.A. from George Washington University, and an M.B.A. from Loyola University of Chicago.
Bill Burmeister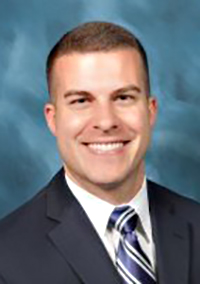 Bill is currently the Director of Surgical & Anesthesia Operations for Geisinger Health System. Bill is currently the Director of Surgical & Anesthesia Operations for Geisinger Health System. In this position, Bill is responsible for overseeing the operations of the system's clinics, operating rooms, and associated programs in the Lewistown, State College, and surrounding markets. Additionally, he serves as the primary administrator for the Gray's Woods Outpatient Surgery and Endoscopy Center located just north of State College in Port Matilda, PA. Prior to joining Geisinger, Bill served as Director of Physician Practice Relations at Middlesex Hospital in Middletown, Connecticut, where he was primarily responsible for the organization's physician recruitment, mergers and acquisitions, and business development functions. At Middlesex, Bill also served as Business & Operations Manager for the Department of Nursing and began with the organization as an administrative fellow immediately after graduating from Penn State with his MHA in 2009.  Bill is also a 2007 graduate of the Health Policy and Administration program, and while enrolled at Penn State, he also completed his Administrative Residency at Nemours/A.I. duPont Hospital for Children in Wilmington, Delaware. He holds a Black Belt in Lean Six Sigma from Villanova University, is board certified in healthcare administration (FACHE), served on the board of trustees for The Connection, Inc., a not for profit organization in Middletown, Connecticut, and volunteers his time with March of Dimes.
Ron V. Cummins, Jr.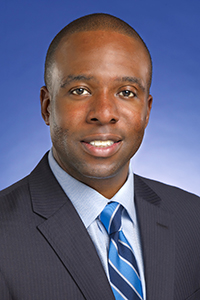 Ron V. Cummins, Jr. has served as Administrator of the Penn State Hershey Medical Center since 2013. In this role, Ron oversees the strategic direction, operation and financial management for several clinical and operational departments to include Supply Chain, Clinical Engineering, Guest Services, Neurosurgery, Neurology, Orthopaedics, and Physical Medicine and Rehabilitation at the medical center that employs nearly 10,000 people, admits nearly 30,000 patients a year, provides outpatient care for another 960,000 people each year, and operates facilities in seven counties throughout central Pennsylvania. Prior to joining Penn State Hershey, Ron was an Executive Sales Vice President for Cardinal Health (Dublin, OH), with responsibility for developing, leading, and implementing business development and delivering cost management strategies designed to improve financial and operational performance at some of the nation's most sophisticated health systems. Previously, Ron held progressively responsible leadership positions in the private sector. Ron earned a bachelor's degree in mass media from Hampton University and a master's in business administration from Johns Hopkins University. He is currently a member of the American College of Healthcare Executives.
Kathy Gillespie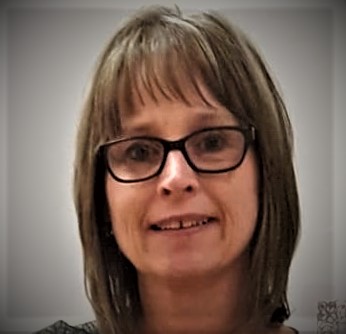 Kathleen Gillespie is Chief Executive Officer of the Clearfield County Area Agency on Aging (CCAAA).  As the title implies, Mrs. Gillespie is responsible for overseeing the total operation and management of the Agency.  Primary tasks include developing and implementing a comprehensive annual plan and budget to provide a system of human/social services for the aging within Clearfield County; and determining immediate and short-term program priorities and resources available to meet these needs in the context of federal, state, and local funding and program requirements.  Kathy began employment with the CCAAA on August 6, 2012. 
Mrs. Gillespie received a Bachelor of Science degree in Social Work from Lock Haven University and an Accreditation in Social Work from Temple University.  She has been a licensed Nursing Home Administrator for 24 years and has over 30 years experience in the elder care field. Kathy also served as a charter member of the Dementia Specialty Council, Pennsylvania Health Care Association; is a certified Eden Associate, and Certified in Health Care Compliance.
Zachary N. Henderson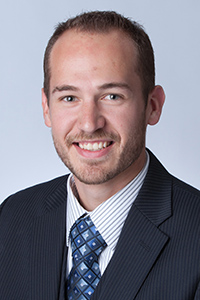 Zachary N. Henderson graduated with his bachelor of science from the Penn State Smeal College of Business with a major in finance and minor in Health Policy Administration. Zachary received his master's degree from Cornell University in Healthcare Administration. In 2014, Zachary went to work in physician practice with Mount Nittany Health as the Practice Manager for Cardiology and Nephrology. Prior to health care, Zachary held multiple positions in the hospitality industry within hotel and restaurant management. Zachary has previous work experience with Penn State Hershey Cancer Center, Geisinger Health System Pediatrics as well as a few consulting opportunities along the way.
Paul D. Kempinski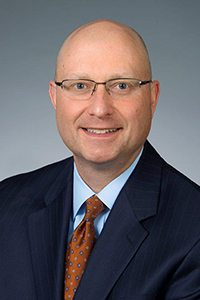 Paul Kempinski, MS, FACHE is Operational Vice President and Chief Operating Officer of the Nemours/Alfred I. DuPont Hospital for Children in Wilmington, DE, a position he has held since 2003. With over 30 years of healthcare experience, Paul is responsible for the operations of this internationally recognized 200 bed referral hospital which is Magnet designated and recognized as one of the top children's hospital in the nation by US News and World Report and the Leapfrog Group. In 2014, the hospital served over 700,000 patients from 42 states and 23 foreign countries. With operations in both the Delaware Valley and Florida, Nemours is one of the largest children's health systems in the country. Prior to joining Nemours, Paul was Chief Operating Officer of Mercy Fitzgerald Hospital in Darby, PA. He also held senior leadership positions at ViaHealth in Rochester, NY, Jefferson Regional Medical Center in Pittsburgh, PA, and Rush University Medical Center in Chicago, IL.
Paul received his bachelor's degree from Penn State University in University Park and his master's degree from Rush University in Chicago. He is a Fellow in the American College of Healthcare Executives, an alum of Leadership Philadelphia, and received the Rochester Business Journal "40 Under 40" award for professional achievement and community service by young leaders. Paul is a member of the Board of Directors of the Ronald McDonald House of Delaware, the Board of Advisors of the West Chester, PA YMCA, and serves on the Advisory Board of the Undergraduate Program in Health Policy and Administration at Penn State University. He is a frequent presenter at local, regional, and national meetings and conferences on healthcare issues. Paul resides in West Chester, PA with his wife Maureen. The couple has three children Kristen, 21, Brian 20, and Jennifer, 18.
Peter K. Khoury
Peter is a Senior Consultant in the health care practice of Deloitte & Touche LLP where he advises clients on operations, regulatory compliance, privacy, governance, and strategic business matters. He has served in various interim compliance leadership roles for academic health systems, regional hospitals and skilled nursing facilities and has assisted organizations prepare for Corporate Integrity Agreements. His responsibilities have placed him in charge of large and complex health care entities operating in numerous states with thousands of patient beds. Peter also supports Deloitte's US Health Care Regulatory Leader advising clients on emerging health care policy. Peter is a frequent author and speaker on regulatory compliance topics. Prior to joining Deloitte, Peter advised senior executives and teams executing projects under their purview at various health systems across the country. Peter earned his B.S. in biology and M.H.A. from Penn State University and his M.J. from Widener School of Law. Peter is Certified in Healthcare Compliance (CHC) and Privacy Compliance (CHPC).
Patrick Magri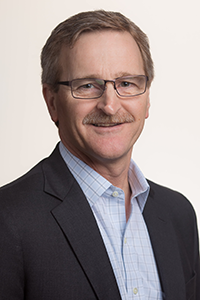 Patrick Magri currently serves as Senior Vice President of Merck's Hospital/Specialty Business Unit in the United States.
In this capacity, Patrick has P&L responsibility and oversees commercial activities related to strategy development and execution for all products in the Hospital/Specialty portfolio, across multiple therapeutic areas.
Prior to his current role, Patrick was Senior Vice President of Managed Markets and Policy in the US Market, a role he held from 2011-2015. In this capacity, Patrick oversaw the development and execution of business strategies with Merck's largest customers in both the public and private sectors, including payers, provider systems and all trade channels within the distribution system.
Patrick joined Merck in 1990 and has held positions of increasing responsibility across a number of disciplines, including a pivotal role in the creation of Merck/Schering-Plough Pharmaceuticals. In 2004, Patrick was appointed Vice President, Marketing, leading the Osteoporosis Franchise, subsequently taking on responsibilities for the US Diabetes Franchise where he was responsible for the market introductions of both JANUVIA and JANUMET. Patrick has also served as Business Unit Leader for Merck's Cardiovascular/Metabolic franchises in the United States and General Manager for the Cardiovascular Global Pharmaceutical Franchise where he was responsible for the direction of commercial strategies and late stage development of the integrated cardiovascular portfolios of Merck and Schering-Plough.
Patrick received his Bachelor of Science degree in biology from the University of Notre Dame and his Master's in Business Administration from Rutgers University. He is a member of the Board of Directors for the National Pharmaceutical Council, serving as Chairman of the Board in 2016. Mr. Magri also served a 3-year term as a member of the Economic Advisory Council of the Federal Reserve Bank of Philadelphia.
Michael Martz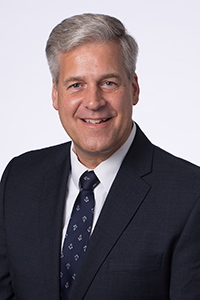 Michael Martz, CHCIO, MBA, Senior Vice President and Chief Information Officer (CIO) of Mount Nittany Health. Martz has an extensive background in information services leadership and healthcare experience, having held the position of Vice President and CIO at Ohio Valley Health Services & Education in Wheeling, West Virginia, and Market Information Officer for the Gulf Coast market of Ascension Health, the nation's largest nonprofit health system.
Martz earned his Bachelor of Science in Business Administration from The Ohio State University and his Master of Business Administration from Baldwin-Wallace College in Berea, Ohio. He is a member of the College of Health Information Management Executives (CHIME), a national professional association for healthcare CIOs, and currently serves on its board of directors. Martz will serve as treasurer for the organization, beginning January 1, 2019.
W. Russell McDaid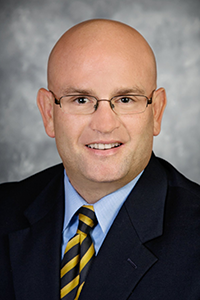 Russ is the President & CEO of the Pennsylvania Healthcare Association, and is a tireless advocate on behalf of PHCA's 500 members and the 50,000 residents they serve on a daily basis. Russ has worked in and around Pennsylvania state government for over 20 years, and is among the most knowledgeable and respected health policy experts in Harrisburg, with his current focus on long-term care. Russ has seen health policy issues from a number of different perspectives, having worked for the Department of Public Welfare (now DHS), in a Governor's Office developing and directing health policy, as a contract lobbyist for Fortune 500 pharmaceutical and biotech companies, and now as an Association Executive.
Russ is a two-time graduate of the Pennsylvania State University, holding a B.A. in Broadcast Cable Communications ('90), and a Masters in Health Administration ('95).
Anne Kauffman Nolan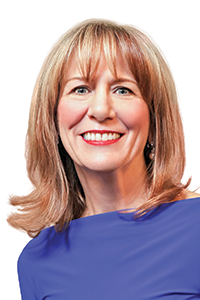 Anne Kauffman Nolon has provided vision and leadership to HRHCare Community Health as President and CEO for nearly 40 years. She is responsible for guiding the growth and development of one of the largest community health center systems in New York State from a single primary care site in Peekskill to a network of twenty-eight directly-operated Federally Qualified Health Centers in the Hudson Valley and Long Island; an additional eight health centers through sub-recipient agreements; a mobile health center van; and a regional migrant voucher program serving an 11-county agricultural region in southeastern New York State. Under the guidance of the Board of Directors, she has implemented broad goals that have culminated in a staff of over 1,200 serving more than 175,000 patients throughout the network. Mrs. Nolon was named a Geiger Gibson Distinguished Visitor in Community Health Policy at the George Washington School of Public Health and Health Services where she focused on health care policy for improving access to care for migrant and seasonal farmworkers, and was also appointed by the Secretary of Health and Human Services to the National Advisory Council on Migrant Health for four years. She has been a member of the CHCANYS Board of Directors since the organization's inception and now serves as Chair of the Fundraising Committee. Among her many awards and honors, she was inducted into the NACHC Grassroots Advocacy Hall of Fame in 2015. Mrs. Nolon received her Master's Degree in Public Health from Columbia University and her Bachelor of Science in Health Policy and Planning from the Pennsylvania State University.
James Sinkoff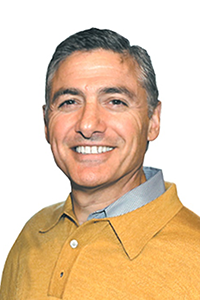 Mr. James Sinkoff is the Deputy Executive Officer and Chief Financial Officer for Hudson River HealthCare, Inc. and the Chief Executive Officer of Solutions 4 Community Health; an MSO serving FQHCs and private physician practices.
Mr. Sinkoff has worked in all sectors of the healthcare industry starting first as an auditor with Ernst & Young and then management consultant to hospitals, physician practices, long term care facilities, and home health agencies. In the late '80s, he became the director of managed care financing for Berkshire Health Systems, a large western Massachusetts integrated healthcare system. Subsequently, he became the Chief Financial Officer for Fidelis Care; the first ever statewide Medicaid Managed Care Plan after having completed the M&A of Better Health Plan.
Mr. Sinkoff then became the Chief Executive Officer of Whitney M. Young Jr. Health Center in Albany, New York, where he served for 11 years before joining Hudson River Health Care and Solutions 4 Community Health. Mr. Sinkoff oversees the human resources, EHR development, financial, business, information technology and informatics divisions of Hudson River HealthCare and is a member of its executive council which is responsible for matters critical to sustaining the vision, mission, and strategies of HRHCare. Mr. Sinkoff is an appointed member of the NYSDOH Transparency, Evaluation and HIT Workgroup and a member of the legislative, public policy and sub-committee on health center financing of the National Association of Community Health Centers. He is a board member of the Levitt Groups' Health Care Transformation Task Force and a board member of St. Elizabeth's Children's Center; a pediatric center caring for the developmental disabled. He is the former chair of the board of CHCANYS.