Post-graduate Destination Reports - MOVSCI
Movement Science
The Movement Science option of the Kinesiology major prepares graduates to go on to professional and graduate programs in allied health careers.
One year after their graduation, Penn State Kinesiology alumni of the Movement Science option reported where they were for their first positions following their 2019 graduation through a survey (220 graduates, 104 responses).
Employment Categories of
Movement Science Option Graduates
Of the graduates who responded, the majority were employed as either a Personal Trainer and/or Aide, or in a clinical position.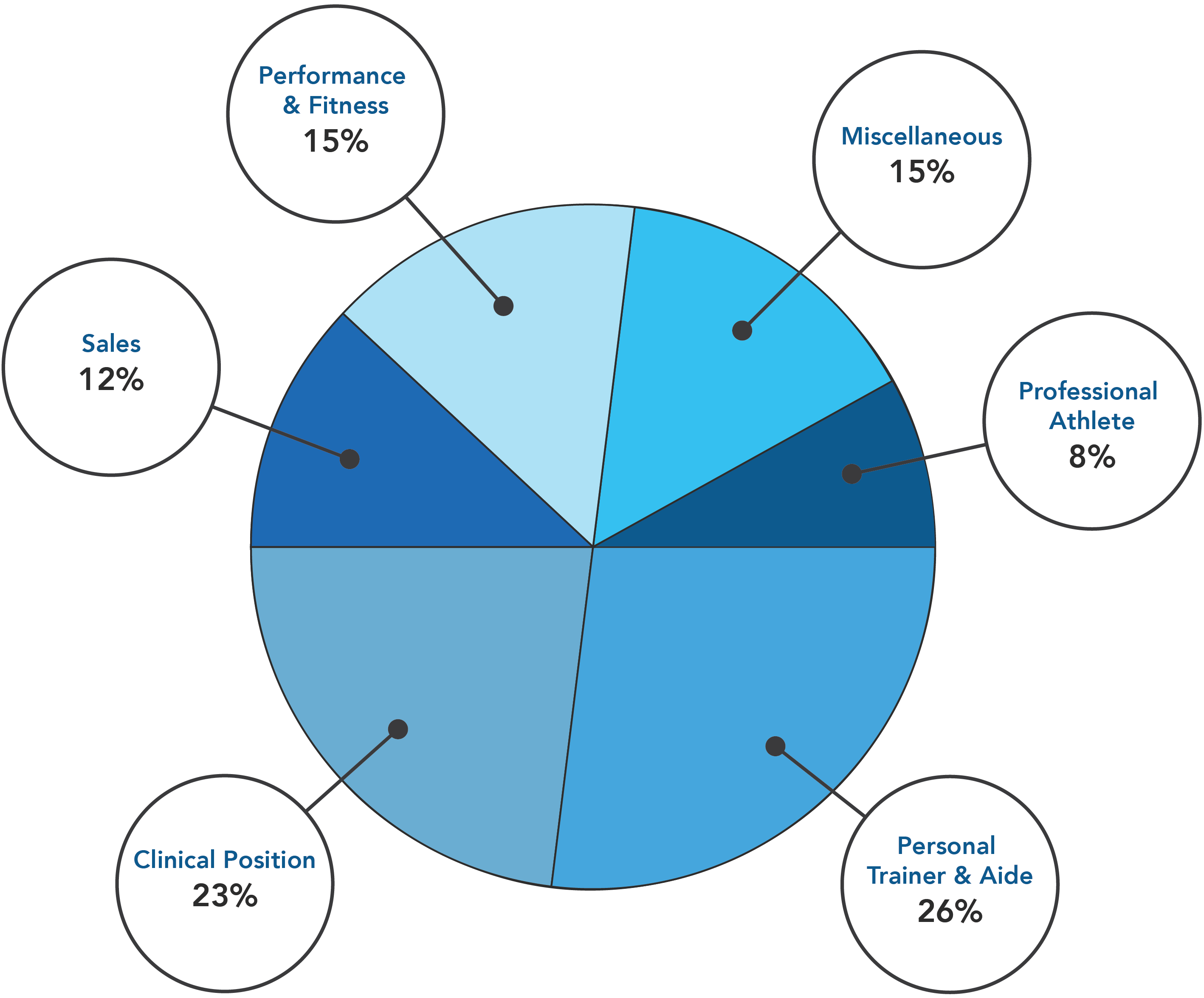 Graduate / Professional Programs of Movement Science Option Graduates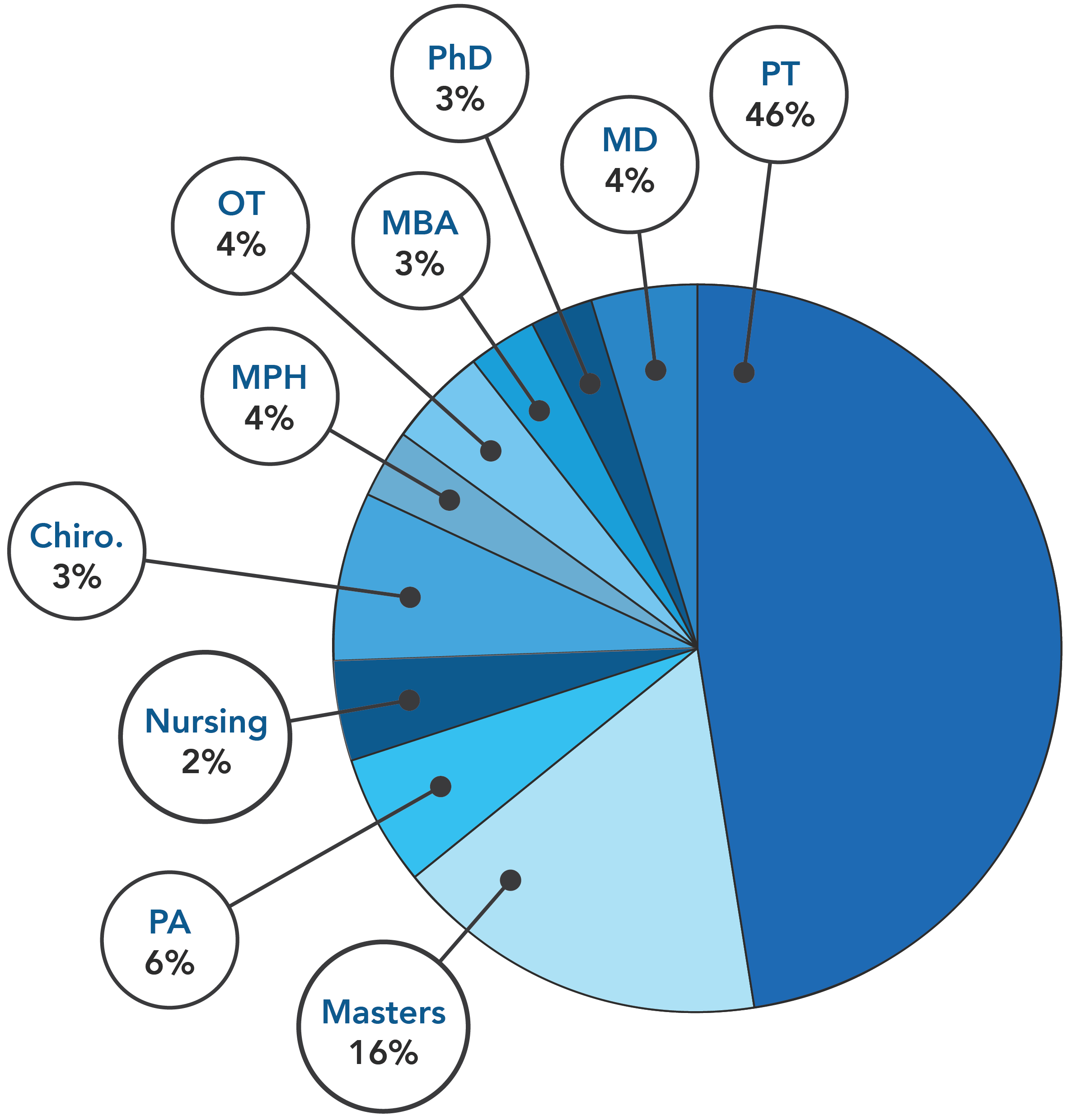 PT (physical therapy)
PA (physician assistant)
OT (occupational therapy)
Chiro (chiropractic)
MPH (Master's of Public Health)
MBA (Masters of Business Administration)
MD (medical doctor)