Nutritional Sciences Newsletter - Fall 2016
Dietetic interns attend national conference, connect with others in their field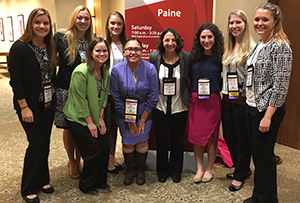 Dietetic interns from the 2016-17 class attended the Academy of Nutrition and Dietetics annual Food and Nutrition Conference and Expo, an annual event that draws nearly 10,000 dietitians from around the country. This year's conference took place Oct. 15-18 in Boston, Massachusetts. Denise Conforti Lawson, dietetic internship director and instructor, center, led the group. A Nutritional Sciences alumni reception was also held on Oct. 16 during the conference with close to 50 alumni in attendance.
Dietetic interns, from left back to right: Taylor Byrnes, Angela Schlegel, Sarah Chesky, Lauren Woznick, Emily Rodriguez, Denise Lawson, Maria Gillio, Samantha Gogets, and Kate Numer.
Canola oil and belly fat
Canola oil is high in monounsaturated fatty acids, which have been shown to have beneficial effects on body composition, especially in people with obesity. When participants consumed conventional canola oil or high-oleic acid canola oil for just four weeks, they lost abdominal fat, according to Penny M. Kris-Etherton, distinguished professor of nutrition, and colleagues. Researchers found that after one month of adhering to diets that included canola oil, participants had a quarter pound less belly fat than they did before the diet. They also found that the weight lost from the mid-section did not redistribute elsewhere in the body. Read more on canola oil and belly fat.
Researchers highlighted for Vitamin A studies
The September and October 2016 issues of the Journal of Nutrition contained five articles from the department on Vitamin A. In two papers, a team led by Michael H. Green, professor of nutritional science and physiology and interim department head, describes simple methods for assessing Vitamin A status in the field. The papers are entitled:
"Retinol Isotope Dilution Is Applied during Restriction of Vitamin A Intake to Predict Individual Subject Total Body Vitamin A Stores at Isotopic Equilibrium"
"Vitamin A Supplementation Transiently Increases Retinol Concentrations in Extrahepatic Organs of Neonatal Rats Raised under Vitamin A-Marginal Conditions"
"A Retinol Isotope Dilution Equation Predicts Both Group and Individual Total Body Vitamin A Stores in Adults Based on Data from an Early Postdosing Blood Sample"
"Plasma Retinol Kinetics and β-Carotene Bioefficacy Are Quantified by Model-Based Compartmental Analysis in Healthy Young Adults with Low Vitamin A Stores"
"Vitamin A Supplementation Increases the Uptake of Chylomicron Retinyl Esters into the Brain of Neonatal Rats Raised under Vitamin A-Marginal Conditions"
Alumni and graduate student updates
William Turbitt, graduate student at the Huck Institutes of the Life Sciences, was selected to receive a scholarship to attend the 2016 American Institute for Cancer Research Conference on Nutrition, Physical Activity, Obesity and Cancer in November 2016.
Ryan Burke NUTR '13 is the recipient of the 2016 Emerging Professional Undergraduate Degree Award from the College of Health and Human Development. Burke is a partner and director of business development for One on One Fitness Consultants Inc. in State College. Additionally, he develops curriculum materials and provides ongoing support to implement fitness education in physical education classrooms, and co-wrote and published "FUNdamentals of Fitness."
Melissa McDonough NUTR '10 spoke to Alison Gernand's "Nutrition throughout the life cycle" class in October. McDonough is a registered dietitian nutritionist and serves as the director of coaching operations at Wellness Coaching Solutions LLC in Bethesda, Maryland.
NDAS updates
The Nutrition and Dietetics Alumni Society Board will host an alumni brunch and speed-networking event on Feb. 25, 2017, at the Nittany Lion Inn.
The event will provide an opportunity to network with nutritional sciences alumni, become acquainted with nutritional sciences students and faculty members, and enjoy the University Park campus.
The program will include:
11:30 a.m.–12:30 p.m., Brunch and networking
12:30 p.m.–1:00 p.m., Department update and awards presentation
1:00 p.m.–1:30p.m., Guest presentation
A block of rooms for alumni and guests has been reserved the Nittany Lion Inn. To reserve a room, visit www.pshs.psu.edu or call 800-233-7505. For more information, contact Kristi Stoehr at KLF133@psu.edu or 814-867-4312.
The College of Health and Human Development annual Pink Zone reception will take place the following day, Sunday, February 26. For more information on Pink Zone, visit hhd.psu.edu/alumni/Pink-Zone.
Alumni interested in working with the board and helping students in a variety of ways can submit an interest form on the NDAS website.
Faculty news, awards, and recognition
Jennifer Meengs NUTR '11 joined the faculty as the instructor of food labs.
Dara W. Ford NUTR '09, '13, a registered dietitian nutritionist, joined the faculty as an instructor to support undergraduate curriculum.
Vijay Kumar, assistant professor, received the 2016 Outstanding Faculty Mentor Award by the Penn State Postdoctoral Society on September 23, 2016.
Alison Borkowska, instructor; Shawnee Kelly, senior instructor and academic adviser; Laura Murray-Kolb, associate professor; and Lynn Parker Klees, senior instructor, received the Teaching Excellence Award from the College of Health and Human Development in recognition of their outstanding instruction and dedication to undergraduate education.
Jennifer Savage Williams NUTR '08, assistant professor, received the Inaugural Ann Atherton Hertzler Early Career Endowment and Alison Gernand, assistant professor, received the Ann Atherton Hertzler Early Career Professor in Global Health.
Connie Rogers, associate professor, co-chaired a scientific symposium entitled "Diet, Exercise, Stress and the Impact on the Immune System" at the Society for Immunotherapy of Cancer Annual Meeting in November 2016 in National Harbor, Maryland. Rogers discussed new data on stress, diet and exercise, and their influence on tumor progression and anti-tumor immunity in the context of the tumor microenvironment.
Student Nutrition Association adds board members, participates in community events
With the addition of three new board positions, the Student Nutrition Association has had a busy semester. The added positions have allowed for new, interesting, and beneficial events for our members.
This semester the group hosted a LinkedIn headshot event, participated in campus events like the Lion Ambassadors Showcase, started its Peer Mentoring Program and visited Harner Farm.
The SNA is looking forward to several events in the coming months, including professional meet-and-greets and volunteer opportunities at the State College Area Food Bank. The SNA is always looking for new ways to get involved. For more information about the group or to get involved, email SNA president Allison Witmer at aow5265@psu.edu.
Learn more about the online Master of Professional Studies program
Penn State's Master of Professional Studies (MPS) in Nutritional Sciences is a 30-credit online program that offers a strong foundation in leadership skills and evidence-based practice in the profession of nutrition and dietetics.
The degree is designed for registered dietitians who are interested in enhancing their careers and advancing their skills or for students who hold an undergraduate degree in a nutrition-related field.
Assignments throughout the courses, taught by faculty known globally for their cutting edge food and nutrition research and practice, are directly applicable to real life work experiences. As students progress through the curriculum they will gain new skills and enhance critical thinking and problem solving skills that can be applied immediately to the current work environment.
For more information contact MPS director Gina Pazzaglia at gps3@psu.edu.
Department to see changes in interim leadership
The Department of Nutritional Sciences continues to progress in its search for a new department head.
Interim department head Michael H. Green, professor of nutritional sciences, will step down in January. A long-serving member of the faculty, he has served in this role since last January, including during the search process for a permanent department head.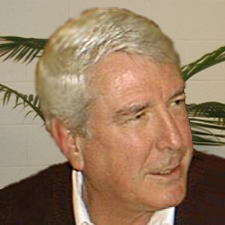 Michael H. Green
"I have greatly appreciated having Mike Green step in as interim head," said Ann C. Crouter, Raymond and Erin Stuart Schultz Dean of the College of Health and Human Development. "He has been Nutritional Sciences' head before and has brought a wealth of experience to the departmental role and to our College's Executive Committee's discussions. He will be passing the leadership baton to Catharine Ross in the spring so that he can spend his final semester before a well-deserved retirement working on research papers and mentoring students and colleagues."
Green has served as professor of nutrition science and physiology in the Department of Nutritional Sciences since 1992. He previously served as head of the department from 2002 to 2007.
He has also been a visiting scientist at the Institute for Environmental Medicine in Stockholm, Sweden and a visiting researcher at the Institute for Nutrition Research at the University of Oslo, Norway. Green currently is a member of the American Society for Nutrition, the Society for Experimental Biology and Medicine, and the American Society for Clinical Nutrition. He is also a member of Integrative Biosciences Option in Nutrition Sciences and Integrative Biosciences Option in Chemical Biology, at Penn State.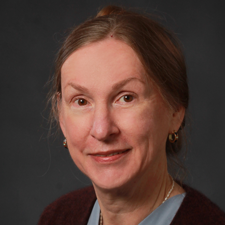 A. Catharine Ross
A. Catharine Ross, professor of nutrition and physiology and Dorothy Foehr Huck Chair, will serve as the interim department head beginning Jan. 1, 2017.
Ross joined Penn State in 1994 as professor of nutrition. Her research has focused on Vitamin A nutrition, lipid and lipoprotein metabolism, and on the role of micronutrient nutrition in immune function.
She was a postdoctoral fellow in the Department of Medicine at Columbia University from 1976-78. From 1978-94, she taught and conducted research at the Medical College of Pennsylvania in Philadelphia. Ross served as editor-in-chief of the Journal of Nutrition from 2004-2013. She is a fellow of the American Society for the Advancement of Science, the American Society for Nutrition, and a member of the National Academy of Science.
Ross earned her undergraduate degree at the University of California at Davis and master's and doctoral degrees at Cornell University in Ithaca, New York.
Department seeks full-time instructor and assistant professor in nutritional epidemiology
The Department of Nutritional Sciences is seeking a full-time, non-tenure track (fixed-term) instructor to support its undergraduate curriculum. The earliest start date will be January 1, 2017. For specific questions, contact Rebecca Corwin, chair of the Nutritional Sciences Instructor Search Committee at rxc13@psu.edu or 814-865-6519.
The department is also seeking an assistant professor in nutritional epidemiology with a focus on applied human nutrition research involving health disparities in socially disadvantaged populations. This position will complement four or five other faculty hires across four departments to facilitate the use of multidisciplinary approaches. The applicant's research may focus on any of a wide range of human nutrition issues related to national and/or international health disparities. Applicants should have academic training in nutrition or a related field and have demonstrated research expertise in epidemiology, bioinformatics and/or metabolomics related to nutrition. For more information contact A. Catharine Ross, professor and Dorothy Foehr Huck Chair, at acr6@psu.edu.
Support the Department of Nutritional Sciences through gift planning
Gift planning may allow you to make a gift of surprising significance to the Department of Nutritional Sciences, now or through your estate, while realizing financial advantages such as a lifetime income stream or lower estate taxes. At the same time, you can enjoy the satisfaction of knowing that you are providing vital future support for our students, faculty, or programs.
To learn more about securing the future of the Department of Nutritional Sciences–as well as the benefits to you, your heirs, and your estate–please contact Kathleen Rider, director of development, at 814-863-4157 or kmr8@psu.edu.