#HHDStudentInfo: Upcoming Events
Health and Human Development Events
HHD FACULTY SPOTLIGHT: HOW PARENTS CAN TEAM UP TO BRING DOWN STRESS, EMOTIONAL PROBLEMS, AND FAMILY CONFLICT - EVEN DURING A PANDEMIC 
Thursday Jul 2, 2020, 8 - 9 PM EST
Career Development Events
Virtual speaker series to focus on career development and leadership skills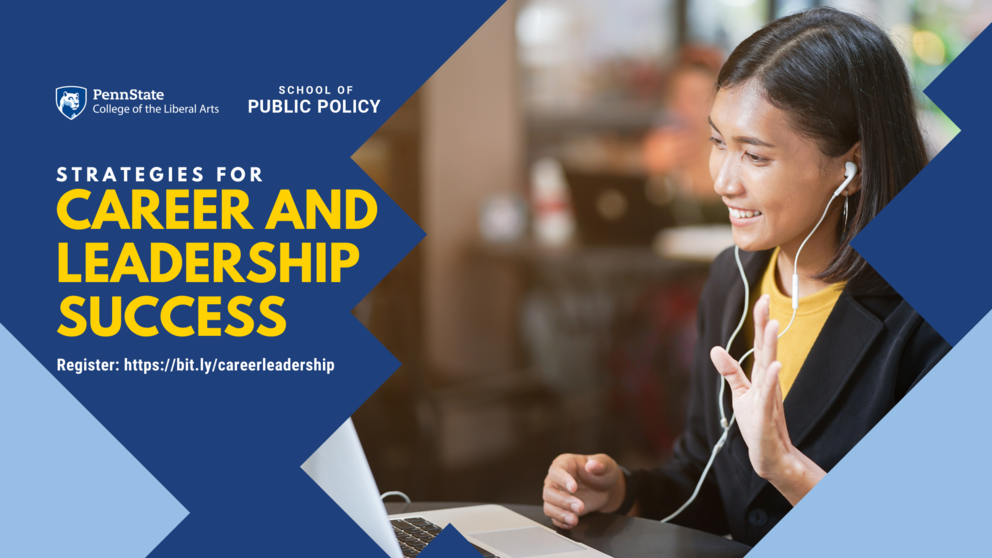 Building Your Professional Presence and Portfolio Online
Wednesday, July 15, 11:30 a.m. -12:30 p.m.
Writing Cover Letters and Interviewing
Wednesday, Aug. 19, 11:30 a.m. -12:30 p.m.
Summer Leadership Workshop: Conflict Management through Civil Discourse
WEDNESDAY, JULY 22, 2020, 5:30 – 6:30 P.M. 
Working with others can be difficult, particularly when you see things differently. This workshop will focus on improving your conflict management and resolution skills and help you to practice holding productive and civil discussions even when you disagree. Register by July 21 through bit.ly/SLWconflict. Email leadership@psu.edu with any questions.
Summer Leadership Workshop: Time Management and Setting Priorities
WEDNESDAY, AUGUST 19, 2020, 5:30 – 6:30 P.M.
As we move into a new semester, it is important to revisit our time management skills. We will discuss time management practices as well as examine our own priorities and awareness of them can help us be more productive and fulfilled. Register by August 18 for our virtual event through bit.ly/SLWtime. Email leadership@psu.edu with and questions.
Being Career Resilient 
Internship get delayed? Research plans on hold? Industry changing practices? Do you feel as if professional experiences are out of reach? Now is the time for career engagement! This workshop will focus on advancing yourself professionally during difficult times. The workshop will focus on reflection, building an action plan, developing relationships, learning, and setting a framework for your career success.
When: Aug 11, 2020 08:00 PM EST
Register in advance for this webinar:
https://psu.zoom.us/webinar/register/WN_GekMedkRQJ2QUFka6Uo-yw
Penn State Alumni Association Events
With Penn State Alumni Association (PSAA) Presents, students alumni and friends have a new go-to place to connect with people, places and events that will inspire and entertain Penn Staters of all generations. PSAA Presents is every Penn Stater's home for all the virtual programming that the Penn State Alumni Association offers. 
Some upcoming events feature: